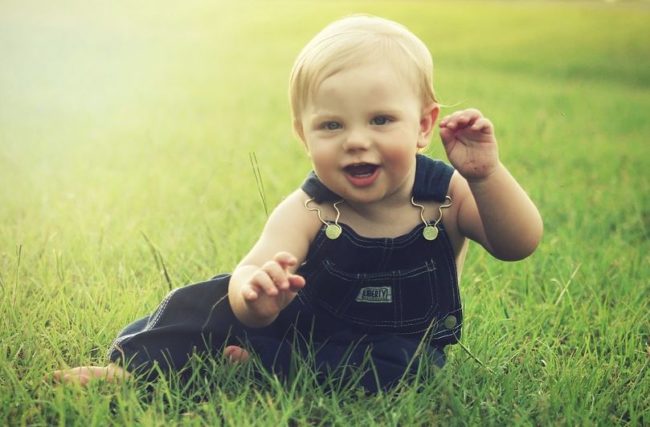 With so many new designs in parenting tools on the market, how do you decide which are the best for you and your baby? The choices can be simple and inexpensive. For your happy, bouncy baby, these five steps will smooth many a stormy sea of frustration.
Communicate
Your baby learns far more quickly than you realize. Their language comprehension outpaces their ability to speak. Talk to your child throughout the day. This helps them learn words, sounds, and grammar. Make it playful. Be patient when a child needs lots of repetition. Even as babies explaining what's happening to them will help build trust and bonds.
Teach Them ASL
One reason babies have so many tears is that they know what they want to say, but they can't produce the sounds or words yet. One solution is to teach them ASL. You'll be surprised how quickly your child catches on. You'll also be surprised at how much they want to communicate with their caregivers and parents. They can sign simple words as early as six months and they can sign back at 8 or 9 months. Knowing if they are hungry, soiled, or tired can be a lifesaver instead of just crying of discomfort.
Make Car Trips Comfortable
Babies spend a lot of time sitting strapped in their car seats. Make them as comfortable as possible. Provide sing-a-long kids music, carry on conversations, and use window tinting on the back windows. Keep your purse, phone, and other material valuables on the back seat so that you have a reminder that you did indeed bring baby with you that day.
Warm Those Wipes
It's such a simple switch that produces fantastic results. Use a diaper wipe warmer to keep the box of baby wipes warm. The difference for a child, especially when they may not be completely awake, is astonishing. No baby wants to experience that shock first thing in the morning. Many babies fight diaper changes, and this is a leading reason why.
Sleep, Little Baby
Many babies have a hard time establishing a predictable sleep pattern. Don't leave it to the child to decide when they'll go to bed. Parents can help make sure their baby is getting a decent amount of sleep. A routine sleep pattern may be better than an inflexible schedule. Babies need their sleep to allow brain functions to perform their work smoothly. They need sleep to regulate every organ system, including their immunity system. They need rest, and so do you.
It may help to simplify your family life to ease the pressure from schedules and expectations. Enjoy your time with your baby. When you do this, you teach your baby that life is about joy. Simple changes can lead to significant opportunities for a full and rewarding life.