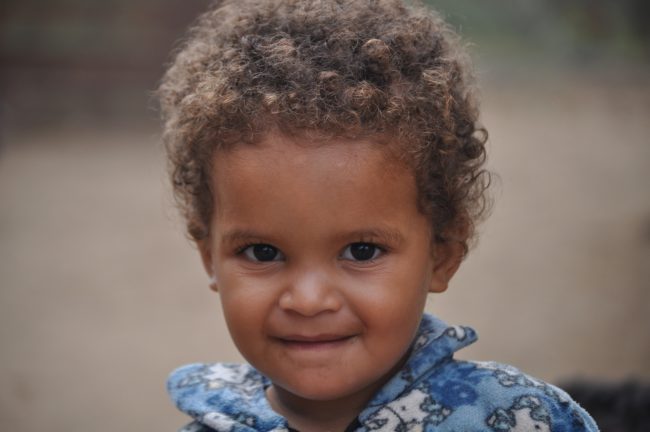 Curly hair presents challenges when you need to care for it. Overbrushing can cause it to frizz out and be even more unmanageable, but not caring for it can cause massive tangles and tears. Here are some tips to help you when it comes to caring for your child's naturally curly hair.
Brush Judiciously
Brush your child's hair when it's wet so that you can avoid causing it to become frizzy. You'll also need to brush out the tangles before you wash it. This is because of the fact that the tangles stay in the hair even after being cleaned. Taking the time to get them brushed out as much as possible will enable you to clean your child's hair properly and make it less difficult to style after the fact. Avoid using a blow-dryer because this can dry the curly hair out and make it harder to manage. Curly hair should always be allowed to air-dry if possible.
Use Conditioner
A conditioner helps to keep your child's hair properly hydrated. There are different types of conditioners that prove to be beneficial when it comes to maintaining the health of your child's curly hair. Some of the best only need to be done on a weekly basis and are of the leave-in variety. This will make it easier to get a handle on the tangles before they have a chance to form. You may also want to invest in a detangling spray for some of those unavoidable knots.
Invest in Styling
The hardest part of having a child with curly hair is that styling can be more difficult. Curly hair just wants to do its own thing all of the time. Style your child's hair when it's wet so that it's easier to get into place and stay that way. Tying it back will also help your child to be able to keep up with everyone else. You can also turn this into a bonding activity with your child: have your child pick out styles and look up how to make hair bows or how to create clips and hairbands so that your child can create his or her own unique look while still keeping their hair under control. By helping your child create hair decorations, you will be able to bond and give them a sense of control and ownership over their appearance, which will help your actions to tame your child's hair seem less controlling and stressful.
Examine Your Bedding
Your bedding choice could be contributing to the amount of static frizz that your child's hair gets in the morning. Switching to pillowcases that are smooth and have a higher thread count may help with some of these problems. You want bedding that reduces the amount of friction on your child's head. Test out your bedding by running your hand over it. Satin works well because of the lower co-efficient of friction.
Caring for naturally curly hair means that you need to change how you think about your child's hair. Use these tips to make those mornings go smoother without all of the tears.
Brooke Chaplan is a freelance writer and blogger. She lives and works out of her home in Los Lunas, New Mexico. She loves the outdoors and spends most of her time hiking, biking, and gardening. For more information, contact Brooke via Facebook at facebook.com/brooke.chaplan or Twitter @BrookeChaplan