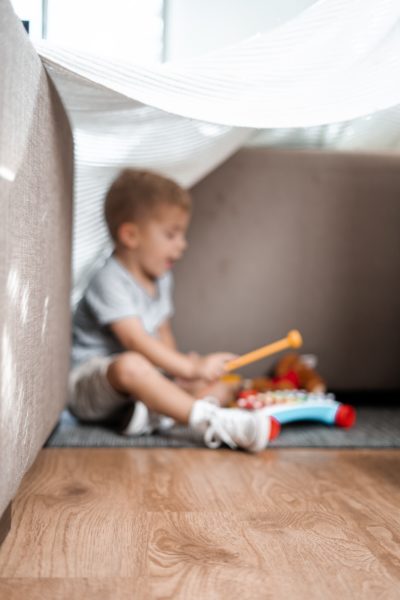 Having a family means there is a lot more for you to worry about and to protect. Child-proofing the inside of your home to help prevent falls and accidents is a great start, but there are dangers that can come outside of the home, as well. Take some extra security measures to ensure the safety of your family and young children within your home.

Install Security Doors
A burglary happens once every 23 seconds, according to the FBI. This makes burglary one of the most commonly reported crimes in America. One way to stop would-be thieves from entering your home is to install heavy-duty security doors. Security doors can look just like any regular door but have reinforced steel and other security features. More than simple safety from intruders, a security door can also add in an extra layer of security during rough weather.

Install Ample Outdoor Lighting
Make sure some key areas of your yard and property are well-lit during night hours. This will detract intruders who are generally not keen on being seen. You can find solar-powered or traditional outdoor lighting to get the job done. Important areas to focus on include front and backyards, near outdoor fixtures, and along pathways. These lights will give you the added benefit of helping to avoid any accidental stumbles and spotting any pes or children that may have gotten out.

Get a Security System
There is nothing that sets your mind at ease like a security system. Exactly what kind of system you choose will depend heavily on a variety of factors. Things such as cost, professional monitoring, and remote access are important factors to consider when shopping for a new or updated security system. Extra features such as video monitoring can be useful with small children who need babysitters or caregivers when you aren't around.

Secure Your Internet
The internet is everywhere these days, so it is impossible to keep our little ones away from it. Instead, use inline security features and parental controls to monitor and control what your children are doing online. It is also highly recommended that you secure your Wi-Fi connection as this can be an easy way into your home if you use any sort of home automation features.

Making sure your family is safe is the most important thing in the world. Take the right steps now to prevent misfortune in the future.