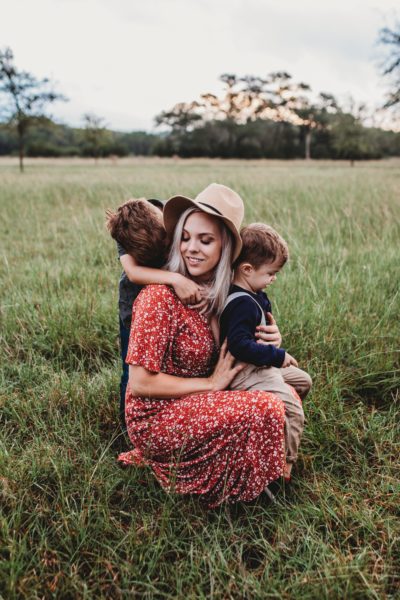 If you're looking to lose a few pounds, build muscle mass, or just feel healthier, then you may want to get on a diet. Unfortunately, dieting seemed so much easier when you didn't have kids. As a busy mom it seems like there's just no time for you to plan out your meals and pre-cook them, especially if you're cooking for everyone else. Here are some helpful tips that can allow you to stick to a diet no matter how busy you are throughout the day.
Don't Miss Breakfast
Breakfast is a common meal that many mothers skip as the morning time can feel rushed. This is a bad idea as it will likely set you up for failure later in the day. Studies have shown that women who regularly skip breakfast tend to overeat after dinner. Do yourself a favor and get breakfast in. Whether it's a simple keto protein bar or a cup of yogurt, eating in the morning gives your body fuel to make it through the rest of the day.
Have Healthy Snacks Ready
Snacking on bad food choices is typically the result of just having nothing else to eat at the time. You get hit with that afternoon hunger, and the easiest way to sate it is with already-prepared fatty snacks and oily foods. The options are unhealthy, but hey it's food. Do yourself a favor and pack nutritious snacks when you're on the go, and keep your house stocked with healthy options. This way, you have choices when your afternoon hunger strikes. You may be surprised at just how often you opt for a healthy snack over an unhealthy one when you have options available to you.
Pack Your Lunch
If you're a working mom, it can be especially hard to manage meals. It may just seem like you got over your morning rush and before you know it, it's later in the afternoon. You throw out the idea of going to grab some lunch as dinner is right around the corner, so you just wait. This leads to overeating at dinner time and afterwards to make up for the lack of food throughout the day. Stay consistent with eating a healthy lunch. By packing your lunch each day, you can ensure that you have an easy option that's readily available for you to grab no matter what time it is.
Try Short Exercises When Hunger Strikes
It's not uncommon for us to misread our hunger signs. If you notice that you're getting overwhelmed or frustrated from a project at work or by tantrum-throwing children, you may turn to snacking as a quick escape to feel good. Instead, opt for taking a break with a few short exercises and stretches. A simple two minutes of moving your body will likely curb the need for food. You'll notice your body is more refreshed and you don't have the cravings. As a bonus, small children often will enjoy doing stretching exercises with you, if you're at home. It can be a bonding activity for you and them.
Pay Attention to Your Habits
The human body likes habits. You need to use this knowledge to your advantage. For example, if you find yourself constantly wanting to snack when you watch television at night, take note. Tomorrow night move to a different room or try doing a different activity. Are you still hungry? In many cases, you won't be. The so-called 'hunger' is just a habit that you've created. By switching out a bad snacking habit for a better habit, you can cut down on your overall caloric consumption each day.
Being a busy mom is nothing new. There's a lot of things that you find yourself giving up throughout the day to make sure that everything goes smoothly for your entire family. When it comes to your diet, you shouldn't let it go by the wayside. Instead, employ the five tips outlined for you above to stick to your new diet and feel happier and healthier.

Brooke Chaplan is a freelance writer and blogger. She lives and works out of her home in Los Lunas, New Mexico. She loves the outdoors and spends most of her time hiking, biking, and gardening. For more information, contact Brooke via Facebook at facebook.com/brooke.chaplan or Twitter @BrookeChaplan