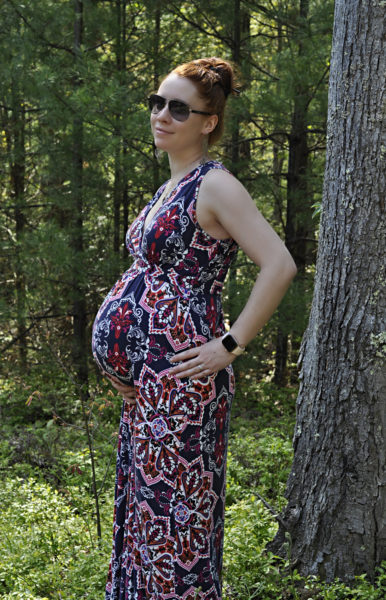 Pregnancy is one of the most crucial period in a woman's life. It is the time when she no longer remains just a woman but is on the way to become a mother. While nothing should come in the form of staying in fashion, your clothing style differs on which stage of pregnancy you are in. What felt comfortable in the third month might not feel good in the sixth month of pregnancy. Yet, being in fashion during those days can be made accessible.

Whether you are small or curvy, flattering your shape can be an effortless job. Changes in the body shape is an integral part of pregnancy, but the following list of a few chic looks can make you feel gorgeous just the way you are and that too in a relaxed and comfortable way.

Maxi Dresses

Maxi dresses are now becoming an all-time favorite among women of almost every age. A maxi dress is an informal dress that fits at the top and flows loosely at the bottom. It is usually made of polyester or cotton and come in various colors and patterns. Be it flowing skirts or empire waists; these supersize dresses fit the body in a very comfortable way and can make you look chic as well. You can choose from a wide range of maxi dresses from Target.

Wrap Dresses

Dresses that wrap around the body with one side across another are called wrap dresses. They have a front closure and come in various styles. They have knots and can be readjusted with any change in the body. Dresses with stretchy and blended fabrics are best to opt for at the time of pregnancy. Even wrap tops are comfortable and look great at any stage of pregnancy.

Leggings

Leggings are a form of leg coverings that are super comfortable and can make you look good any day. They give a streamlined look and can go with almost anything. Leggings create an excellent look with long tops, short tops, boots, skirts etc. They fit nearly every shape and are comfortable at any time and any day. Although there are exclusive 'maternity' leggings available in the market, they are usually not required.
Tunic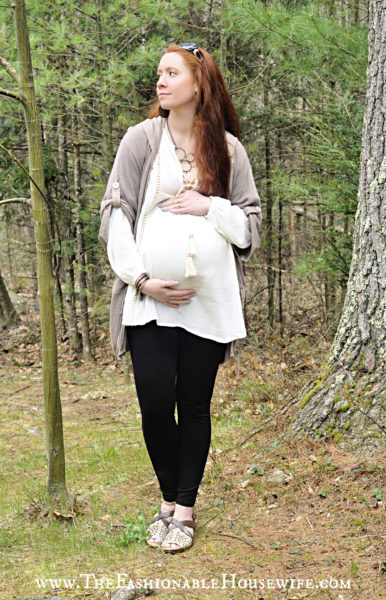 Tunics are simple, oversized tops that fall from shoulder to hips. They come in different lengths, be it full length, mid-thigh or hip length. Slimming details such as vented sides, long sleeves or deep v-necklines makes you look gorgeous while staying in your comfort zone. The extra room that tunic offers make a would-be mother look more chic and classy.
Shift Dresses

A shift dress is a short dress that hangs straightly down from the shoulder. It can either be sleeveless or come in a variety of sleeves such as off-shoulder and short sleeves. They loosely hang from the body without too many embellishments. As classy shift dresses are usually A-line, they flatter every body type. Expectant or new moms will find these dresses comforting and will make them look sassy.

Cardigans

Cardigans never go out of style. A cardigan is a type of open-front, knitted garment. Unstructured and chunky cardigans are quite flexible, which makes them more comfortable to wear at the time of pregnancy. There are no tissue-thin materials or buttons that make the look fussy. Cardigans can be paired with over shirts and give an elegant and classy look.

Staying in fashion, along with being in your comfort zone, is essential for everyone. As fashion during pregnancy should be classy and comfortable, this article provides a list of a few clothing items that go well at that time. These clothes will make you look chic as well as take care of your body changes during pregnancy.