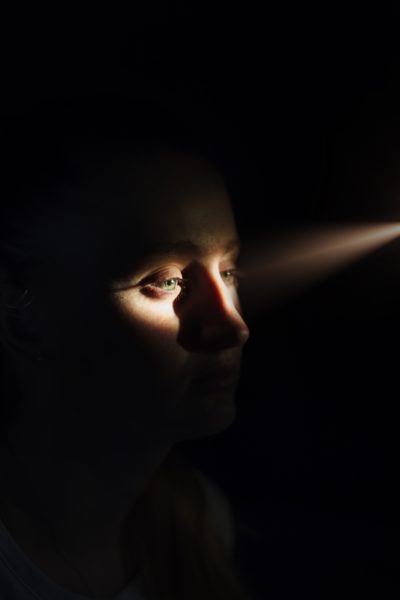 Has anyone in your family complained about seeing tiny spots or string-like images floating in their field of vision? If yes, then they are seeing what we call "eye floaters."
Eye floaters are most common in adults, although there are rare occasions that they are reported in children. They are usually more noticeable when one's vision is focused on a plain space, such as the blue sky or a ceiling. These can be pretty annoying.
Eye floaters, in general, are experienced by a lot of people. Their existence should not be a reason for panic, but it is best to be informed about what they are and how loved ones who have this condition can be cared for. This article aims to do just that. Here you can read about what this condition is about, its symptoms and causes. Of course, let us not forget about eye floaters treatment. Dr Claudine Pang is an internationally recognised Retinal Eye Surgeon practising in Singapore. She shares her expert insights about what parents can do when members of their family have eye floaters in this post.
Causes of eye floaters
There are a variety of factors that can cause eye floaters. One of its common causes is ageing, that is why this condition is rampant among adults, especially those who are past the age of 50. Other causes include:
Eye bleeding
Eye inflammation affecting the posterior uveitis
Eye medications
Eye surgery
Retinal tear
Tumours
Individuals who have experienced the following may be at risk of developing eye floaters:
Cataract surgery complications
Diabetic retinopathy
Eye inflammations
Eye trauma or injury
Nearsightedness
Symptoms of eye floaters
Eye floaters can be determined by seeing:
Spots that appear drifting across your line of sight, especially when looking at a plain background
Tiny dots or strings that may be black or grey in colour floating in your vision
Small shapes that move about quickly when you try to focus your eyes on them
Eye floaters in children
Eye floaters in children are a very rare occurrence. This can be very bothersome. While they may not connote anything serious, parents should be proactive in keeping the health of their children's eyes in check. Ask your child if they experience any change with their vision. If they report of any abnormal changes in vision, immediately book an appointment with an eye doctor to have your child's eyes examined.
Eye floaters in adults
Complaints of eye floaters are often heard from those who are aged 50 years and over. Generally, this can be connected to ageing, if an adult has not experienced any of the other reasons that can cause them to see floaters in their vision. While 90% of eye floaters are harmless and is a natural part of growing old, it is always best for adults who are advanced in age to have their eyes undergo an eye exam to be sure that there is no other eye condition or disease present.
Eye floaters treatment
Eye floaters can be treated in different ways:
Getting laser therapy
Ignoring them
Undergoing surgery
Laser therapy is a popular choice among many patients. This treatment is a non-invasive way to get rid of those irritating floaters. Laser vitreolysis is a procedure that uses laser beams to separate clumps of floaters and break them down into several particles, making them unnoticeable in one's vision. Patients may need to undergo several treatments to achieve optimum results.
Ignoring eye floaters is another thing that one can do, and no, this is not a joke. If the results of the eye exam returns and finds no underlying condition or disease that may be causing the existence of eye floaters, then patients may opt to leave them as is. Training yourself to pay less attention to them will cause your eyes to adapt and notice their presence less. However, if at any instance you observe certain changes in your vision or are unable to cope with ignoring the floaters, consult with your doctor and ask for options to eliminate them.
Undergoing surgery should be a patient's last resort when dealing with eye floaters. This alternative is usually recommended for patients whose eye floaters are severe and are already affecting their daily routines to a great extent. The surgical procedure done to get rid of eye floaters is called vitrectomy. Vitrectomy surgery is an invasive procedure that is done by removing the vitreous from the eye through a tiny incision. The removed vitreous is replaced by a solution in order to keep the shape of the eye. Overtime, the body replaces this solution with its own vitreous. As much as vitrectomy is an effective treatment for floaters, it is not a guarantee that it can remove all or prevent floaters from developing.
Takeaway
Anyone in your family with this condition can be free from eye floaters, thanks to treatments available. It is always important to seek your doctor's advice regarding this. A comprehensive eye examination is the best way to determine whether further treatment, such as laser therapy or surgery, is needed to remove them from vision. Also, for those with benign eye floaters, ask your doctor for tips on how to cope with this condition in case they do not recommend any treatment at all.