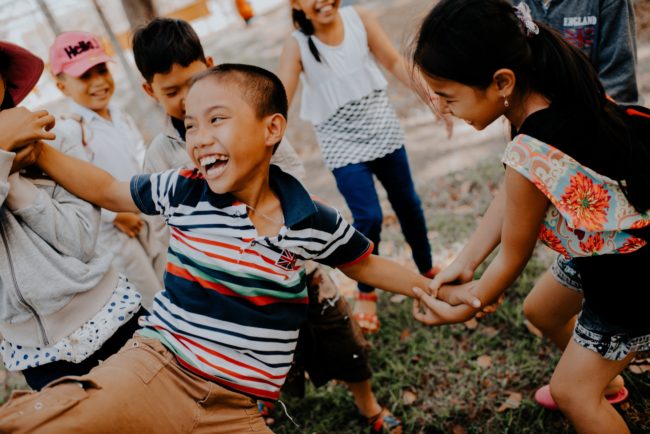 Children can sometimes have difficulty making new friends after a move. A child might feel anxious about approaching someone new or experience bullying that makes them unwilling to interact with other children. With the current pandemic, they might not make new friends simply because of social distancing practices. If one or more of your children are having these problems since a recent move, try the following to help them:
Find Extracurricular Activities
One of the fastest ways for a child to make new friends is through group activities. Review their interests with them. Talk about safe activities related to those interests that might excite them. After you have a list, look online for programs that can help them make friends through their interests, such as signing them up for local and online related clubs and groups.
Introduce Your Family
Sometimes the easiest way to help your children make friends is by reaching out to neighbors. Introduce your family to your neighbors either on your own or with the entire family in tow. Consider setting up an impromptu neighborhood party that reflects current social distancing guidelines. If a neighbor has children who are the same age as your own, ask them if their children would be willing to get to know your children.
Ask Your Agent
An experienced real estate agent knows a lot more about the communities that they work in than merely the individual properties they sell. Most agents can provide you details about community organizations that offer after-school programs for kids. They might be able to tell you about neighborhood events that take place where you can introduce your children to other families. Some agents even go the extra step of providing county-level, child-friendly organization lists to their clients.
Coach Your Kids
Sometimes the problem with a child making a new friend is that they simply don't know how to interact with other children. You can help your children make friends by simply talking to them. For example, you might tell them a story about how you made friends as a child. If one of your children has difficulty because they lack social skills, take the time to teach them. For example, you might show them how to talk politely, maintain control over their emotions, or approach situations from an empathetic standpoint.
As you can see, your kids don't need to try to manage making new friends on their own after a move. You can help them in a wide variety of ways. You merely need to take time and show patience while doing so. Your children will never forget how you helped them turn around a difficult and stressful situation and improved their lives.