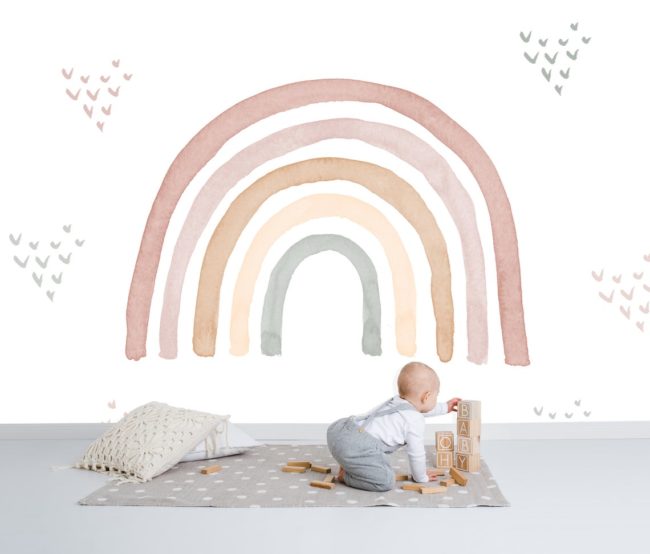 Having a rainbow baby on the way comes with so many mixed emotions. After experiencing a loss, a rainbow baby may bring joy, hope, excitement and even some anxiety. Just like a rainbow after the storm, parents will want to celebrate their new addition in a special way. To commemorate baby and his or her significance, here are a few thoughtful gift ideas to celebrate.
Rainbow themed Laurelbox
This one is specifically made for mom. Whether she enjoys a soothing cup of tea at night, or a cup of hot java in the morning for a pick-me-up that she'll need with her new bundle of joy, a rainbow mug is a great way to remind her daily of the light at the end of the tunnel. It's a great way to celebrate her and her new journey moving forward. The mug also comes with a set of gold-plated rainbow earrings that she can showcase at her first photoshoot with her baby. Gifts like these remind rainbow baby moms of their endurance and strength while making them feel acknowledged and celebrated. You can find these types of rainbow baby gifts at laurelbox.
Swaddle blanket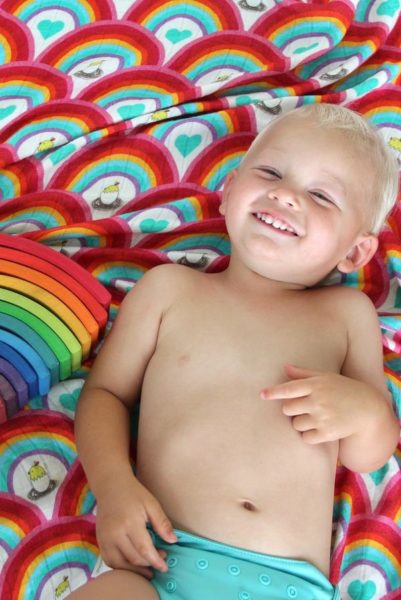 You can never have too many swaddle blankets with newborns, especially when they are made from the softest materials. Baby Tula has swaddle blankets that come with small rainbow patterns that will make a perfect gift for the baby and for what they represent for the family. Since they have quite a few rainbow prints to choose from, you may want to give more than one. The baby can stay swaddled in an ultra-soft breathable blanket, which serves as a daily reminder of the joy and happiness that he or she brings. The best thing about gifting a few swaddles is that they can be used for other purposes such as for burping and tummy time. 
Matching mommy and me t-shirt and onesie
One of the things that moms look forward to is matching or coordinating outfits with their little ones. A matching rainbow t-shirt and onesie for both mom and baby is one of those gifts that will instantly put a smile on mom's face. The Spunky Stork makes rainbow baby onesies and tops for both mom, dad and siblings. What could be cuter than a matching family picture after a rainbow baby announcement?
First picture props
Usually photographers will have a few rainbow baby-themed items in their studios. However, if you see a special blanket, crown, outfit or other prop that you can customize, you can put them together as a gift box for your baby's first photoshoot. If you are preparing a rainbow baby-themed gift box for a friend, you can toss in a gift card to put toward the shoot if you know which photographer they will be using. You may even want to add a rainbow baby-themed picture frame for when those photos are finally printed.
Nursery decor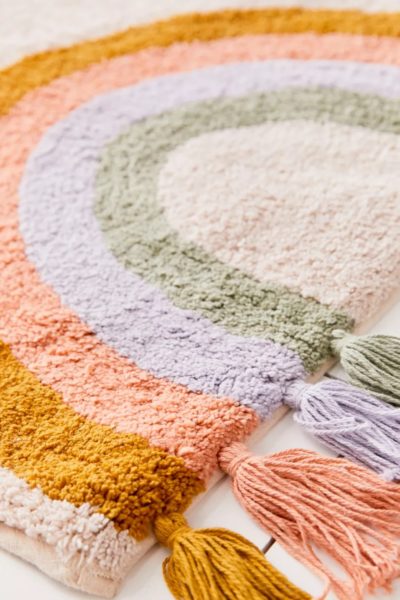 Small accessories for the nursery are a safe gift because they don't ruin mom's decor plans. Whether it be a small picture frame as mentioned above, a framed poem, small wall art or a small rainbow throw blanket for the rocking chair, these small accents add a nice rainbow touch to any nursery. You might even look into rainbow print crib sheets because every mom could use some backup sheets for those "uh-oh" moments. A cute rainbow fringed rug would be adorable too.
It should be noted that the best time to give the expectant mother any rainbow baby gift is at the end of her third trimester or at birth. You don't want to arrive with a gift too soon as it may be a trigger for the parents. Once you get the greenlight, you can go crazy with gifts to show your excitement for them.