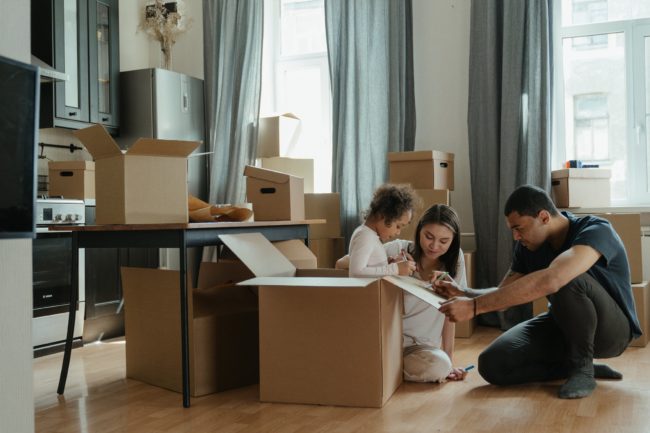 Moving can be complicated for the entire family, including children. They have to grow accustomed to a different location, develop new friendships, and more. As a parent, it is your job to secure a safe and secure home for your family, in addition to finding ways to make the change less stressful and more enjoyable for your children. Below are some tips you can use to help your kids handle the move with more ease and less anger and confusion.
Offer Reassurance
Children can associate moving with negativity and may refuse to go. However, offering reassurance could make the change less intimidating for young kids and teenagers. Explain to your children that you will be there for them regardless of where you all live, and stay positive throughout the process, even when your kids display negative actions and emotions. Your reassurance could make it less stressful and easier for them to handle the move.
Keep Things as Familiar as Possible
When it comes to extracurricular activities at schools, please encourage your children to participate in things they enjoyed in the past. You should also keep your dinner time the same, and try to complete as many family-fun adventures at the new home as you did in your old house. If you keep things as familiar as possible, as opposed to adding more changes, the transition can be less hectic and overwhelming for your family.
Include Them in the Process
When looking for real estate for sale, it would be best to ask your children for their preferences and suggestions. If they feel like they are part of the move, your kids may be less argumentative and more engaged with the process. When viewing real estate websites, you should make it a family activity and take the kids with you when visiting the properties in person. In addition to choosing the new home, it is also a good idea to allow your children to pick some of the furniture, accessories, paint colors, and more. Your kids will feel valued and consider the move fun instead of an unfavorable change. Be sure to consider looking for a home that has plenty of safety features if you have younger children.
Help Them Stay in Touch With Friends
Moving away doesn't mean that children have to end friendships. Your kids can continue to speak with their childhood friends via the telephone, social media, video chat, and more. Depending on how far you move from your old neighborhood, your kids may be able to visit often. However, encouraging your children to stay in touch with old neighbors, school friends, and significant mentors doesn't mean they should shy away from establishing new relationships in your current area. The objective is to help them hold on to positive friendships while creating new ones.