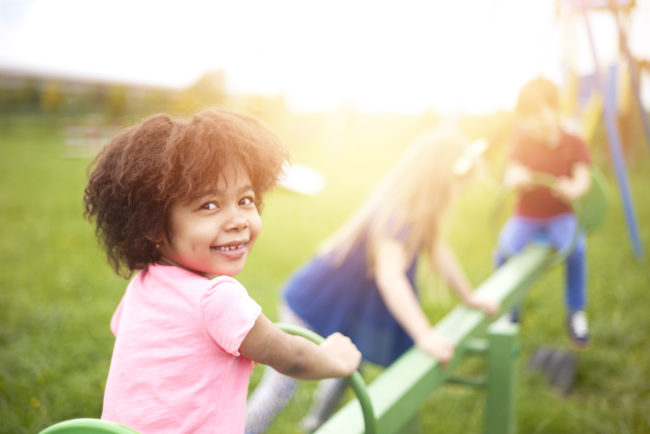 In today's age of video games and smartphones, it can be challenging to get your kids to go outdoors to have fun. One way to get your kids to be more active and spend more time playing outdoors is to make your yard more fun. There are many ways to make your outdoor spaces more kid-friendly and entertaining without spending a ton of money. Follow these four tips to make your yard more fun for your kids and their friends.
Create a Backyard Romm or Clubhouse
Kids love having their own space to play and hang out with friends. You can add simple rooms to your backyard for kids to play by setting up a tent or adding a canopy for shade, privacy, and comfort. If it's in your budget and you have the time, build a small clubhouse for your kids and equip it with board games to keep them entertained.
Add a Kids Garden
Kids and young adults alike love to watch things grown and enjoy learning new things. An outdoor garden for kids is an excellent addition to any yard that will keep your kids entertained for hours every day. Watching seeds grow into plants, flowers, and vegetables is a great learning experience, and it teaches young people about responsibility. You should grow vegetables that are easy to cultivate, such as peas, carrots, tomatoes, and beans.
Add the garden to a small area of your yard, and surround it with a short chain-link or wooden fence to protect the plants from pests, rodents, and other children. A chain link fencing is also a great way to prevent pets such as dogs from getting into the plants or eating the produce. They come in a variety of heights and with different finishings so consider your needs and what design you like the most.
Add a Sandbox
A sandbox is an excellent backyard addition for young children. Sandboxes offer a place for kids to play safely in the sand or dirt while giving them a chance to build sandcastles and other sand formations. You can add a sandbox to your yard with only a few wooden boards and some sand, or you can purchase a small plastic pool and fill it with sand or dirt for a safe and fun place for kids to play outdoors.
Add Some Outdoor Games
One thing that's difficult about getting kids to play outdoors is the lack of games. Competing with gaming consoles isn't easy, so you should add some outdoor games that are fun, challenging, and easy to set up. Horseshoes, volleyball nets, basketball courts, and other outdoor games help children develop better coordination, teamwork, and confidence.
Getting your kids interested in playing outdoors is a matter of providing them with something fun to do in your yard. Kids will go where there's fun and excitement, and if you make your yard more fun and kid-friendly, they'll want to spend more time playing outside.
About the Author
Anica is a professional content and copywriter who graduated from the University of San Francisco. She loves dogs, the ocean, and anything outdoor-related. She was raised in a big family, so she's used to putting things to a vote. She recommends this company when it comes to chain link fencing.