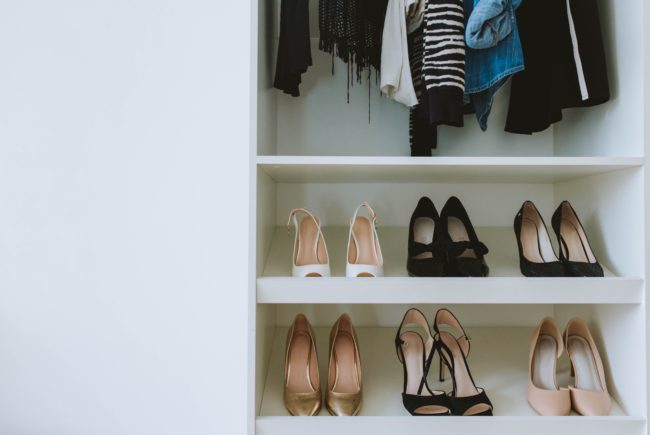 Fashion boosts self-confidence. The key to looking and feeling great isn't about going with the flow of the fashion tide. It's about being unique, staying true to who you are, and creating a personal style. You want to look in the mirror and love the reflection staring back at you. But what if you don't know what your style is? What if you spend several minutes each morning trying different outfits to find a "good one" for the day? Well, you can use these tips to create the right personal fashion style.
1. Look to your closet
Before you make any purchases, take a long hard look at your closet and inspect the clothes and accessories you already have. Which ones do you love and wear regularly? Which ones haven't you worn in a while or forgotten about? Next, separate the ones you love from the others and find out what it is about the clothes you love. Why do you prefer them? Is it the colors? Is it how comfortable you feel in them? Is it the designs and patterns they come in? Now, do the same for the clothes you hardly wear and find out what you don't like about them. This exercise should give you a good idea of what you prefer in your clothes and where your style preferences lie.
2. "Know thyself": accentuate yourself
One key to successfully creating a personal style is knowing your physical attributes and dressing to complement them. What are the best parts of your body? Which clothing designs will help you showcase or highlight those parts more? Also, try to dress for your body shape. Are you plus size and curvy, skinny, or pear-shaped? The evolution of fashion has created a wide variety of clothes to suit varying individual needs. For example, plus size t shirts for women can be easily found, so women in this category don't need to worry about not finding something that fits.
3. Find your fashion inspiration
Suppose you have someone whose sense of style fascinates and inspires you. In that case, find out what it is you love about their style. The aim here isn't to copy what they look like; it is only to draw inspiration to create a style for yourself. These could be from anyone, such as your favorite celebrities, friends, social media influencers, and even new fashion trends. You can observe what you love about their outfits and make personal tweaks to create a unique look. You can also spend time reading fashion blogs or even visit a personal stylist if it falls within your budget.
4. Start putting pieces together
Now, you have a good idea of what type of clothes you prefer and why. You also know and appreciate your unique physical assets. Now it's time to start shopping for the fashion pieces you love, such as Ray Ban eyeglasses, that blend great style with the practical accessories you need as a parent. Also, as much as you might prefer particular colors, you need to find ways to merge the colors you love with the colors that complement your skin tone. Also, don't be afraid to try new things, make mistakes, and change your looks as often as it takes to find the style you want.
Don't forget to add a stylish diaper backpack to your wardrobe!