Regardless of who you are, what your general style is like and what you like to try and achieve with your look, you have to agree that there are a range of must-haves in fashion that are well worth having – and that is true even if you are not particularly interested in being 'fashionable'. Having these kinds of items in your wardrobe will ensure that you can look the part at any event or occasion, and do all you can to feel good in yourself too along the way.
In this post, we are going to take a look at some of the most important and relevant must-haves that you should make sure you have. You will find that having these is going to prove very centrally important to dressing in a way you are happy with.
All-Purpose Knitwear
If there is one thing that you can make use of in the colder months especially, it's knitwear. Knitwear of course comes in many different forms and styles, and that is part of why it's quite so important and valuable to have in your wardrobe. After all, this includes not only scarves and similar items, but also cardigans and sweaters, jumpers and more. Simply put, if you have enough knitwear in your cupboard, you are going to feel cosy and ready for any occasion in the autumn or winter months.
And you don't have to worry that it's going to be difficult to pull these things off, as they are generally very stylish, especially if you know how to wear them right. Worn in the right way, something as simple as a wool jumper can be itself a fashion statement, so that is something that you will really want to bear in mind. As you can see, knitwear is really important in so many ways.
Denim Items
Denim is something of a magical material. Part of its joy is that it can be used in a huge variety of ways, owing in large part to the fact that it is so versatile in how it is made and what kinds of items it is made into too. At the very least, every wardrobe should have the following two items: a denim jacket, and some jeans. And of course in truth what you will want is more than one of each, especially the jeans, which are going to be absolutely essential if you want to look your best all year round.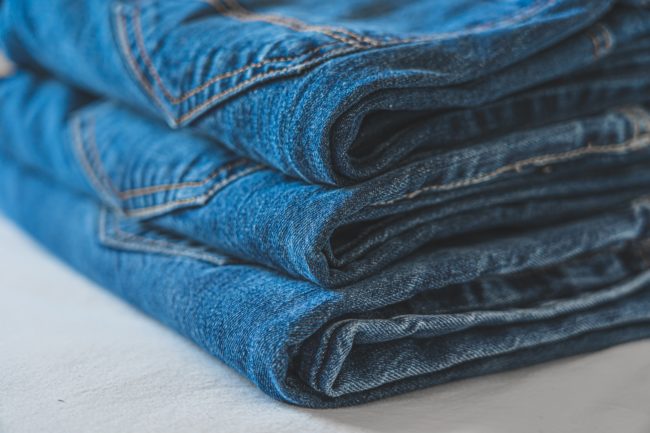 Jeans are so important and ubiquitous that it is easy to overlook just how vital they are, or you might find that you take them for granted. If you have enough jeans of different styles and shapes, you are nothing short of prepared for any casual or semi-casual event that you might be in attendance for. So it's a good idea to definitely ensure you have enough pairs of jeans in your wardrobe at any one time. This is going to help you out in a big way when it comes to looking your best.
Cotton Shirts
Without a cotton shirt, you are going to find it so much more of a challenge to look great for formal and semi-formal events. Whether you have a job interview, a business meeting, a fancy lunch, or even a hot date, the right cotton shirt can often be enough to ensure that you are looking your very best on those occasions. Plus, this is arguably one of the more affordable items of the 'essentials' list, so it's one that you should try not to overlook if you can help it at all.
When you are shopping for a cotton shirt, you might want to think about what you are going to have over the top of it. Lining up your cotton shirt choices with what jackets and blazers you have is a great way to keep your outfits varied and yet easy to assemble, meaning you always have a few go-to outfits just waiting for you to sort out. This is great if you are ever at a point where you need a little help to get going and out the door, or if you are in a rush, so as you can see the cotton shirt is a really powerful option!
Silk Scarves
Who doesn't love stepping out with a brand new, beautiful silk scarf? On its own, it might not be enough to keep you warm in winter, but that's okay – you can wrap it around on top of a simple, black, thicker scarf instead, and in doing so you should find that you are able to keep warm and look your best at the exact same time. The rest of the year round, silk scarves are a really valuable and important item, as even on a summer's evening they can be used to help you look your very best without too much trouble.
Many silk scarves come with an interesting design that you can use to really express yourself, making this the perfect accessorising opportunity. What's more, you can get hold of silk scarves for relatively little money, and yet they are going to be beautiful every time. It's really amazing what you can do with an item like this, so it might be an idea to treat yourself to a few, just to make sure that you can always accessorise in this vital and interesting way. It's going to make all the difference.
Black Leggings
When was the last time you wore black leggings? If you are like most people, it was sometime in the past few days! Not only do black leggings provide you with a decent amount of warmth – and just the right amount considering you can buy them in many different thicknesses – they are also an easy and effective way to round out any outfit, and help you to maintain the overall look pretty easily. If you don't already have plenty of black leggings in your wardrobe, you might want to think about treating yourself to some as soon as possible.
When you do go shopping for black leggings, bear in mind that it's worth splashing out a bit and treating yourself to ones that are of a superior quality. They will last longer than the cheap options, and you'll find that you are able to feel a lot more comfortable in them as well, so it's doubly worthwhile to think about this. If you can do that, and you have chosen right, you should find that this becomes the most beloved item in your entire wardrobe, or one of them anyway. That's definitely something you'll want for yourself.
Jackets
We mentioned jackets and blazers earlier briefly, and in fact they are so important that they deserve their own special mention. You can use the right jacket to finish off pretty much any look – whether you are going smart or throwing it over the top of a summer dress, or anything in between. Just having a couple of jackets – a black one and a blue one – is a great start and you'll be amazed at how useful these items really can be for you. So if you don't have any great jackets already in your wardrobe, why not go out and find some as soon as possible?
As you can see, there are a few options that you might want to think about here. As long as you have the above in your wardrobe, you'll feel ready for any event or occasion, and your sense of style will be enviable.