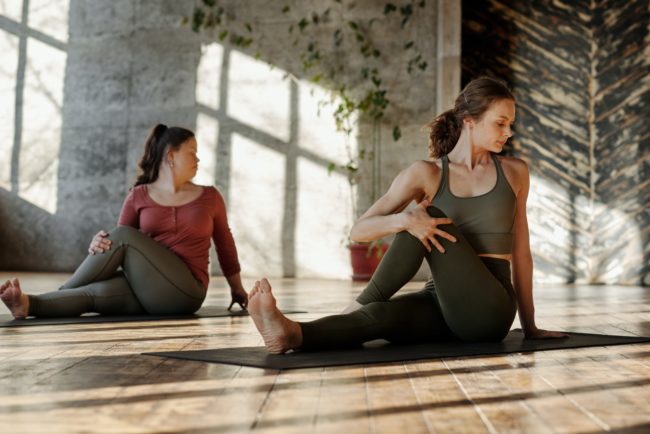 From time to time, it's good to ask ourselves if we're getting as active as we could be, if we're putting as much into our communities as we're getting out of them, or if there are any additional hobbies or practices we may wish to take part in.
Sometimes, this could even develop into a professional habit, such as what happens when someone with qualifications take the stage to share that learning and develop their clients as appropriate. For instance, learning to become a group fitness instructor can grant you very many necessary skills, from learning how to organize a session or how to confidently lead at the front of a class.
If you do feel that you wish to run a helpful hobbyist/training group, it's important to consider a few helpful pointers that can help your business or collective thrive. In this post, we'll discuss three tidbits of advice that may help out in that vein in the best possible light. The more we could achieve that, the better:
Rent Out An Appropriate Space
Renting out an appropriate space for your group to attend can be worthwhile. Often, church halls can be rented out quite cheaply, but renting out space for an evening class is usually quite easy, and you will be charged by the month. This can help you more accurately get an idea for the costs you need, and the equipment you need to bring with you (such as floor mats given to your attendees to keep them safe while practicing fitness movements). A solid combination of these efforts can, by far, make the most difference.
Pay Attention To Essential Health, Safety & Insurance
It's important to pay attention to the essential health and safety as well as insurance policies in place. Liabilities insurance can protect you from any accidents, but it's also important to make sure you take careful strides to be confident and responsible in your planning. For instance, making sure that your audience sign a waver that you are not legally responsible for any accidents sustained in the venue due to the physical nature of the activity can help cover you. With essential health and safety provisions, and making sure that your clients follow them, you can encourage the best result.
Schedule & Plan Your Sessions Appropriately
It's very important to schedule and plan your sessions appropriately from day to day. Think about the clients in attendance, and if they need to be split up into separate classes. Also make sure that each class has just the right amount of people and enough resources tools, equipment, and space to go around. That can help you make sure the experience is as uniform as possible, and that you know exactly what the goals of each session are, be that training basic yoga moves or teaching advanced self-defense techniques.
With this advice, you're almost certain to run a helpful hobbyist or training group in the best possible sense. Keep at it, build your reputation, and always give it your all. Your classes will grow reliably over time.