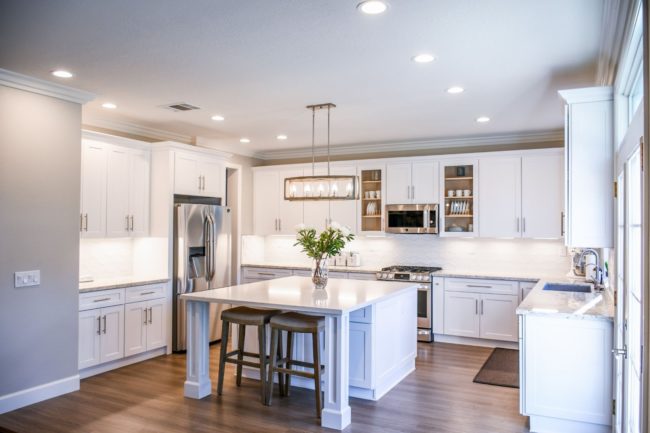 Appliances are a significant investment. Not only do they cost a lot of money upfront, but you also have to factor in the cost of running them. It can be hard to know when to replace your appliance. Depending on what kind of appliance it is, some telltale signs will help you decide if it's time for an upgrade.
They make loud noises.
It's normal for an appliance to make some noise to do its job. However, if you notice your machine making more noise than usual—especially when it's on—it may be time for a replacement.
If your dishwasher is running and the pipes are squeaking or making loud noises, it could be time for a new dishwasher. The reason why is that the pipes are probably too old or rusty and cannot withstand the pressure of the water coming through them. Similarly, if your water heater makes loud banging sounds when it kicks on, it may need to be replaced because this can be a sign of leaks in the tank.
Constant repairs
One sign that it's time to upgrade your appliance is if it requires constant repairs. If your appliance requires more than the average amount of repairs, you could be due for an upgrade.
Refrigerators are one example of an appliance that will need frequent repairs if they've exceeded their lifespan. Suppose your refrigerator has had several repairs over its lifetime, and you find you are always buying parts to fix a refrigerator. In that case, it may be time to invest in a new model.
Another common appliance that will require frequent changes is a dryer. However, these machines have an internal mechanism that can break down quickly—so they may need regular repair before reaching ten years old! A dryer's lifespan is typically 10-14 years.
The telltale sign of this problem is when the dryer won't start or when it's running but not producing heat. It may also make strange noises while running or shut off spontaneously in the middle of use.
Overheating
One of the significant signs that it's time for a new appliance is overheating. Appliances like ovens and microwaves should not constantly be running. If you notice your appliance is continuously at high heat, this could indicate that the motor is failing.
Not doing what it needs to
One of the indicators for when it's time to replace your appliance is when it stops doing what it needs to do.
If you notice that your refrigerator is not cold enough or that your washing machine doesn't spin clothes out well, then it might be time to upgrade. If your dishwasher doesn't clean dishes well, you would also need to replace it.
Power surges
If your appliance is more than 10 years old, it might be time for an upgrade. Appliances are sensitive to power surges, which could lead to costly repairs over time. If you notice that your appliances are often running on high power, then there's a good chance they're experiencing power surges.
A power surge can cause more damage to an appliance than normal wear and tear would. When appliances are new or less than 10 years old, the parts are usually well-aligned and in good working order since they haven't had much wear and tear yet. But if your appliance is older than 10 years, some of the parts might have shifted while others have worn down with use.