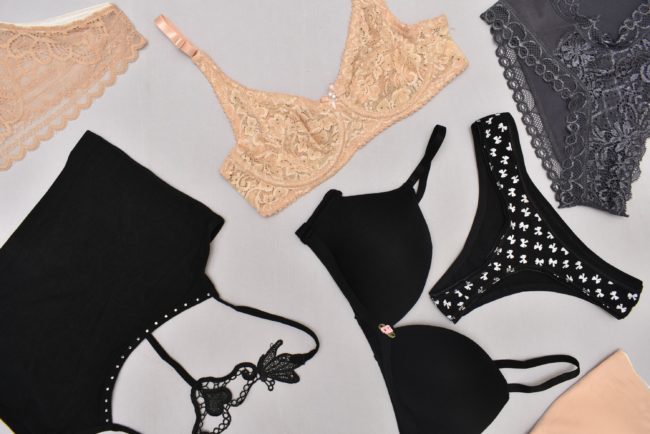 Everyone knows that what you wear underneath your clothes can affect how you feel. When it comes to how your body looks and feels, it's no different. The way you wear garments can also affect your body. After reading this, you will be if you're not aware of this already. You will benefit from wearing the proper undergarments; you'll also get the right support and coverage. This will, in turn, help you look your best and feel your best. Redefining what it means to shop for intimates, the right underwear for your body type can positively impact your well-being. So, what are the benefits of wearing the proper undergarments for your body type? Keep reading to find out.
Boost your confidence
First and foremost, wearing the proper undergarments can boost your confidence. Regardless of what you wear above your undergarments, it will show if you don't feel confident in what you're wearing below them. Supporting your body from below can give you a sense of security and relief from any discomfort. So next time you're shopping for intimates, rethink what it means to shop for intimates. Instead of going according to style or color preferences only, try selecting different options that work best with your body type and offer optimal coverage and support.
Protect your skin
Different materials will help protect your skin in different ways; for example, for sporty individuals, wearing moisture-wicking underwear can help to reduce irritation, as can seamless underwear too. Choosing the right materials for your underwear can reduce the risk of skin irritation or unwelcome conditions such as thrush or skin rashes.
Poorly fitting underwear can cut your skin, not to mention be highly uncomfortable and potentially fall down, e.g., knickers that are too big or incorrectly sized bra straps.
Prevent chafing
Another significant benefit of wearing the right underwear for your body type is preventing you from chafing. You've probably heard that certain fabrics like cotton can cause chafing when they rub together and create friction – this is called 'chafing.' Chafing isn't just uncomfortable; it can also be painful. When people wear tight clothes or those with seams, they are more likely to experience chafing.
Fortunately, there are many ways to avoid this unfortunate side effect of wearing clothes. One way is to wear underwear made out of fabric like silk or spandex that doesn't produce as much friction. Another option is to wear underwear made out of mesh material which provides additional ventilation for any sweat produced on the surface area. Wearing the proper undergarments will allow you to avoid one of the most common causes of discomfort and pain when trying to look your best and feel your best.
Stay dry
The first benefit of wearing the right underwear for your body type is staying dry. This will help prevent Chafing and uncomfortable rubbing when active, like during exercise. Underwear also helps keep you dry and comfortable by wicking moisture away from your body.
Look and feel your best
The way you wear garments can affect how you look and feel. If you're not wearing the proper undergarments for your body type, for example comfortable strapless bras for strapless dresses and tops, you will likely not feel or look your best. The right underwear can give your body the appropriate support it needs and make sure there is no unwanted exposure. This can help to improve the way your clothes fit on top and even help with back pain or discomfort. By investing in the right intimates, you'll have better coverage and a smoother silhouette. It's important to note that this is especially true for fitted clothing like dress pants, skirts, and leggings.
By wearing the proper undergarments, you ensure that your clothes fit appropriately on top of them and there is no spilling out at the sides or back.
Our bodies were built differently: some people have larger breasts than others; others have smaller ones; some people have wider waists while others have slimmer ones, etc. And so should our bras be different too! Investing in bras that fit correctly can make a world of difference in how clothing looks on top – not just because they offer enough coverage and better shape and support, which can ultimately make or break an outfit and your confidence.
Conclusion
The best underwear is the one that you feel confident wearing and that is the perfect fit for your body type. The right lingerie can make you feel great, boost your confidence and help you maintain healthy skin.