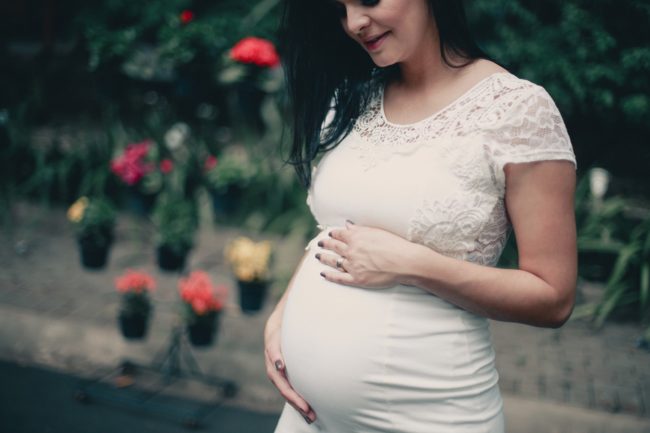 Good health is important, regardless of your age or gender. But during pregnancy, it's especially important to think about your overall health- when you're growing a baby there are a lot of huge changes which can affect the way that you feel and cause your body to respond in unexpected ways. Focus on your health and wellbeing during pregnancy in the following ways.
Weight, diet and exercise
Most women want to ensure they're eating a nutritional diet when they're expecting, and getting the right balance of macro and micronutrients during pregnancy is definitely something to aim for. Often, pregnancy nausea can make this difficult (especially in the early weeks) but do what you can. Aim to eat plenty of fruits and vegetables if you can, whole grains, lean protein and low fat dairy which will give most people the right balance of nutrients. If you do go for periods of time where you struggling eating much, or can only stomach certain things then don't beat yourself up about it. Keep taking your pregnancy vitamins and when you feel like you can stomach more, up your healthy food intake. Keeping tabs on your weight and aiming to gain the recommended amount and not too much more will prevent you from developing additional complications with your pregnancy, as well as keep you more comfortable. Ask your doctor about exercise since this will vary based on your current health and previous exercise regime. For most women, regular light exercise like swimming and walking will help you to prevent excess weight gain, keep your body strong, boost your mental health and can make labour, delivery and recovery easier.
Managing existing conditions
If you have any existing health conditions, these will need to be discussed with your doctor, midwife or whoever is providing your care. This is because your medication might need to be changed or adjusted. Your condition may affect the type of birth you will be recommended or advised to have, or you may just need some additional support or monitoring during your pregnancy. You and your body don't need to be perfect to have a healthy pregnancy and baby, so if you have a condition and need to take medication or receive extra support- dont feel bad about this. Millions of women all over the world give birth every year and a huge amount of these have various medical conditions that have to be treated, as long as you let your doctor know then you can be put on the right path for you.
Lifestyle choices
We all do things in our daily lives that we enjoy but arent great for our health. This includes staying up late and surviving on not much sleep, fuelling on energy drinks and coffee, eating the wrong foods, drinking alcohol and other vices. When you get pregnant (or ideally before this) it's worth taking a look at your habits and working out what you need to avoid or eliminate. Quitting smoking, drinking alcohol and taking recreational drugs is of course really important- if any of these are an issue for you it's worth seeking professional help and advice. For many women, simply reducing caffeine (no more than 200mg per day is recommended which is two small cups of coffee) and making better choices is all that's needed. Use your pregnancy to care for yourself, prioritise sleep, pamper yourself, rest when you're tired, do nice things for yourself which will boost your mental health if you can. Many of us are running on empty, tired and overworked without even realising. If you're able to spend the months growing your baby slowing down and making conscious decisions to live better, you'll feel better both physically and mentally and put yourself in the best position for when your baby comes along and shakes up your entire life!
Testing and screening
There are a number of different things you will be tested and screened for during your pregnancy. Some of these things will be offered to you as you're at an elevated risk, and others are offered to all women during pregnancy. All tests and screening are your choice, of course, no one can (or should) try and force you to do anything you're uncomfortable with. But it's good to take up any testing that you're offered, knowledge is power and so uncovering any potential issues will give your healthcare providers the chance to give you and your baby the right care. This can be highly beneficial for both your health, and the health of your child. Some of the testing you will, or may be offered during pregnancy includes:
-height and weight checks to determine your bmi to work out if you're in an at-risk group
-ultrasound scans to check the growth of your baby and spot any potential issues
-blood tests to check various hormone levels
-blood, urine and swab tests to check for infectious diseases
-blood tests to check for conditions including sickle cell disease and thalassemia
-blood tests to check blood sugar (glucose test) to confirm or rule out gestational diabetes
-heartbeat monitoring of the baby
-urine tests to check for pre-eclampsia
-regular blood pressure checks
These regular tests and checks during your pregnancy enable your midwife or consultant to pick up any potential issues at the earliest stages which is safest for you and your baby.
Dental care
There are a whole host of hormonal changes that happen in pregnancy that do weird and wonderful things to your body. One less desirable hormonal change can lead to swelling of the gums and more irritation which can affect your teeth. Preventative measures will help to keep gum disease and infections at bay, so visiting the dentist while you're pregnant is recommended. Ideally, visit prior to conception where you can have any work done that needs to be completed and have a thorough scale and polish putting you in the best position with your oral health. But if things havent worked out that way, dont panic. Visit the dentist when you can and be sure to let them know you're pregnant as some procedures cant be done until the baby arrives. Importantly, they can keep an eye on your dental health, advise you on what to do to keep your mouth and teeth in the best shape and avoid any preexisting problems getting worse.