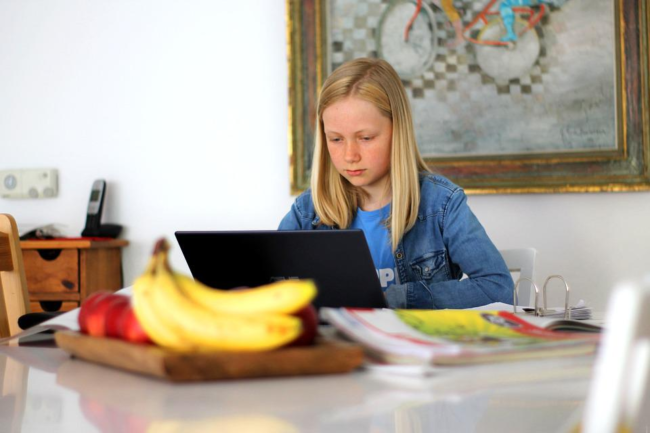 Like most parents, you want the best education possible for your children. You may be considering homeschooling as an option. This can be an excellent choice for many families, but it's important to know what you're getting into before making the decision. This blog post will discuss everything you need to know about getting ready for homeschooling your child. We'll cover topics such as choosing a curriculum, organizing your time, and creating a supportive homeschool community. Let's get started!
Do Your Research
As you begin planning your child's homeschooling journey, you need to keep a few key things in mind. First and foremost, you must ensure that you are prepared mentally and emotionally for the task ahead. This is not a decision to be taken lightly, and you must do your research and soul-searching before moving forward.
Choosing The Right Curriculum
Choosing the right curriculum is one of the most important decisions you will make when homeschooling your child. Not all curriculums are created equal, and it is essential to find one that fits your teaching style and your child's learning style. There are many different types of curriculums available, so do your research before deciding.
Another essential factor to consider when choosing a curriculum is whether or not it is accredited. Accreditation is critical if you plan on your child attending college after homeschooling. Many colleges and universities require that students have an accredited diploma to be eligible for admission. There are many different accreditation organizations, so again, do your research before making a decision.
Create A Dedicated Home-Schooling Space
A critical step in getting ready for homeschooling your child is to create a dedicated space in your home where they can learn. This space should be quiet and free from distractions and have all the supplies your child will need for their homeschooling journey.
You might want to set up this space in a spare room, in the corner of your living room, or even in the kitchen if you have the area. Just make sure it's a place where your child can focus on their studies and feel comfortable working.
Make Use Of Technology
There are a lot of ways to make use of technology when it comes to homeschooling your child. You can find online resources, educational apps, and even online courses that can help supplement your child's education. You can also use social media platforms to connect with other homeschooling families and get support and advice.
Utilizing technology can help make homeschooling a lot easier and more fun for you and your child. Technology can be an excellent asset for homeschooling, but it's essential to use it wisely. Make sure you have a reliable device, invest in good resources, and set some ground rules for device usage. Then, with some planning, you can use technology to make homeschooling a lot easier and more fun for you and your child.
You might want to consider cleaning cache to help free up space and improve performance if you struggle with speed on your device. You can do this manually or by using a cleaning app. There are a few different ways to clean cache on a Mac, so be sure to research the best method for your device.
Invest In Good Home Schooling Resources
There are a lot of great homeschooling resources available online and in stores. You can find curriculum, lesson plans, educational resources like Jack + Link boards, and more. There's no need to spend a fortune on homeschooling resources, but it's worth investing in a few good books and items that you know you'll use often.
Set Some Ground Rules For Device Usage
If you're using technology for homeschooling, setting some ground rules for device usage is essential. Make sure your child knows when they can and can't use devices and what types of activities are appropriate for using them. This will help prevent your child from getting distracted or spending too much time on devices.
Stick To A Daily Schedule
One of the benefits of homeschooling is that you can tailor your child's education to their specific needs and learning style. However, this flexibility can also be challenging, especially when it comes to a daily schedule. It's essential to balance giving your child the freedom to explore their interests and ensuring they're getting the structure they need to stay on track.
Here are a few tips for creating a homeschooling schedule that works for your family:
-Start with the basics. Figure out when your child is available for homeschooling and plan around that. If you have other commitments during the week, like work or caring for younger children, you'll need to be realistic about how much time you can dedicate to homeschooling.
-Create a routine. Once you know when you'll be able to homeschool, establish a way and stick to it as much as possible. This will help your child understand what to expect each day and make staying focused easier.
-Build-in flexibility. While it's essential to have a routine, homeschooling should be flexible enough to allow for spontaneity and exploration. Make sure your schedule includes time for your child to pursue their interests, whether through reading extra books, working on art projects, or taking field trips.
-Don't forget about breaks. Like in a traditional school setting, homeschooled children need time to rest and recharge. To build regular break times into your schedule, whether for a snack, lunchtime, outdoor play, or quiet time.
With some planning and flexibility, you can create a homeschooling schedule that works for your family and helps your child thrive.