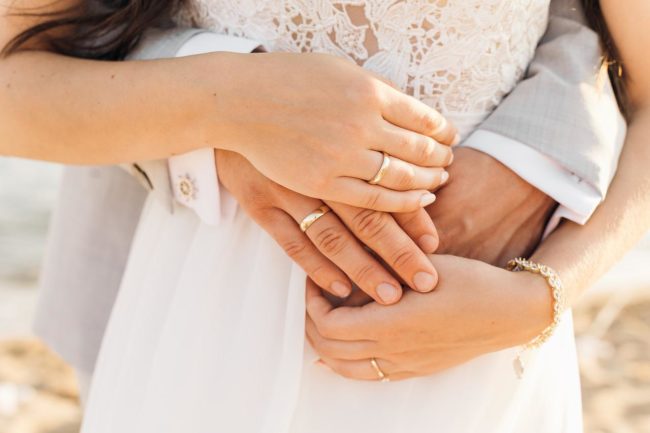 Everyone knows what they want for their wedding. But what about wedding anniversary ideas? That can be a bit tricky. So, here are some things to consider on your next special day.
Renewing Your Wedding Vows
Like getting married again, you can invite your closest friends and family to witness your love and dedication to each other. Additionally, you get to plan a wedding-like day in a more modern style than your original nuptials. For instance, you might be able to trade up your engagement ring's stone if you purchased from the best diamond company in your area or other reputable dealers. A trade up means you can get a better diamond for a discounted price based on the value of your original diamond. And there's an excuse to alter your wedding gown.
Revisiting Your Honeymoon Destination
Renewing your vows can help keep the passion alive. And you can keep the sentiment going by revisiting your original honeymoon destination. Going back to where it began is a romantic way to recapture some of the magic of that special time. It's also a great way to catch up with locals you might have made friends with while you were there. As an added bonus, it can be great fun to stay in the same hotel or even the same room. Unless, of course, it was the honeymoon suite, and another younger couple is embarking on their journey together.
Wedding Anniversary Ideas Include a Spa Break
Going back to your honeymoon destination might be a little on the expensive side right now. But that doesn't mean you can't take some time to relax and revitalize. Spas are extremely common and popular these days. And they aren't as expensive as you might think. Unless you go to a five star luxury establishment, a spa break will cost far less than taking a holiday to another country where you initially got married. Some spas also offer couples treatments at a discounted rate. They might also throw in something for free if they know it's your anniversary.
Book a Professional Photo Shoot
Pretty much anyone can take a photo these days. Modern smartphones come with pretty impressive cameras. And a DSLR camera isn't too expensive. But nothing will come close to the quality of a professional photo shoot. Masters of lighting, photographers will create a perfect setup and control the environment to ensure they capture your best features. You could even rehire the same professional who did your wedding photos if they are still available. Just to make the experience of recapturing the magic a little more authentic.
Begin a New Hobby Together
Building a life together means you get to enjoy new experiences with each other. And no matter how old you get, there are always new things to do. Your wedding anniversary date provides a unique opportunity to spend time together trying a new hobby. And you might find something you both love and continue to do for the rest of your life. For instance, you could buy a camera and take up photography. Or perhaps you always wanted to ride a horse. Whatever it is, booking some classes and doing a fun new activity together is a great way to spend the time.
Summary
It can be tricky to come up with wedding anniversary ideas to spend your special day together. However, some trends include renewing your vows, a spa break, or starting a new hobby.