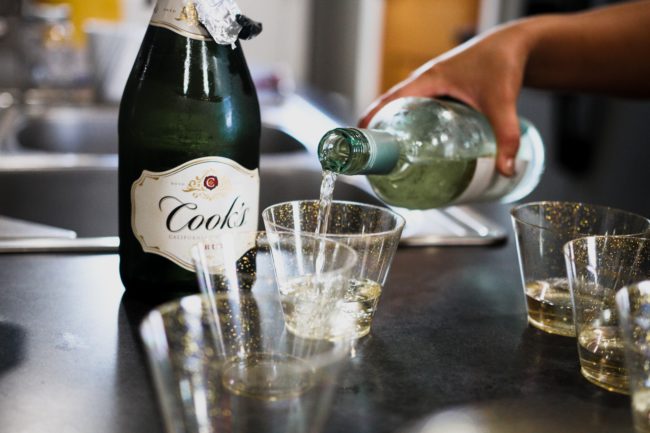 There's nothing wrong with drinking alcohol moderately, whether pouring yourself a glass of wine after a hard day's work or sipping on some cocktails by the pool. However, it might be dangerous for you if you constantly battle the urge to keep pouring even after you've reached your limit.
Drinking too much can result in multiple problems, from developing an addiction to developing serious and life-threatening diseases like heart disease and depression. Studies show that about 5.1% of diseases worldwide are caused by alcohol. If you've noticed that you depend too much on alcohol, here are some useful tips to help you reduce your intake and adopt other healthy coping habits.
Set a realistic goal
If you've noticed that you're drinking more than you normally would, it would be best to write down the maximum number of drinks consumed within a specific period. Writing down these goals would help you set limits, but they also have to be realistic. You can gradually wean yourself off instead of quitting cold turkey. Doing the latter would only cause you to binge after a short while.
Limiting your drinking to the recommended guidelines lowers your risk of developing any problems with alcohol and puts you in better control of what you consume. Don't be too hard on yourself if you relapse. Instead, turn that into a lesson and try to prevent that from happening again.
Take up a new activity
Many people turn to alcohol to help them relax during stressful periods. But when that happens frequently, it can cause you to create an unhealthy coping mechanism whenever you're stressed or faced with a challenge.
What you can do instead of drinking is to take up other hobbies or activities when you're going through a tough situation. Activities like exercising, reading, or even spending quality time with your family can help you unwind and find inner peace. When you find something that you enjoy doing, it takes your mind off drinking and helps you to develop new skills.
Consider getting medical support
If you feel that you're drinking too much or your alcohol intake is beyond your control, you might consider seeking medical assistance. A healthcare professional would help you get the proper treatment to help you reduce your overdependence on alcohol.
Along with medical care, you must also seek family help. Having a large network of supporters can help you cut back on your alcohol or quit drinking altogether. Coming to terms with your drinking and acknowledging you might have a problem can be difficult, but when you seek help from trusted people, it can help speed up your recovery process.
Congratulations on taking the first steps in reducing your alcohol intake. With these tips, you can better prepare for a life of moderate or no drinking. Don't forget to seek support from your family or a medical professional. Several motivation apps also help you set goals and track your progress so far. Remember not to be too hard on yourself throughout the journey, and work towards being consistent and disciplined.