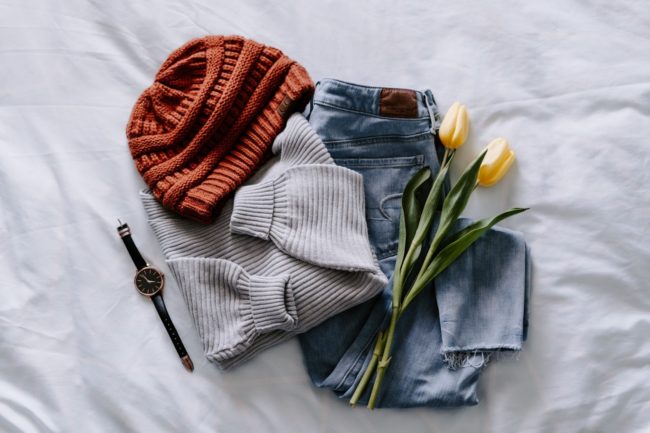 If fashion is something that's of interest, then how clothing is maintained, can have an impact on how well it lasts. With fast fashion being a hot topic of conversation at the moment, being able to reuse clothing for years and years, is beneficial to the environment.
With fast fashion brands contributing negatively to the pollution of water and land with their use of open-loop productions, every effort made to reduce consumption is important. The more we're able to avoid throwing away, the better.
Here are a few ways in which clothing can be maintained so that it remains in the closet for years to come. Not only is it good for the environment, but it saves plenty of dollars too.
Be wary of how often clothing is washed
When it comes to clothing, be wary of how often it's washed as this can damage the integrity of the materials used. From wool to satin, denim to leather, all can get damaged over time if they're being washed too often.
Not every item of clothing needs to hit the laundry basket after a single use. Do a sniff and visual test to make sure it's clean still and then pop it back into the wardrobe. Obviously though, if there's a food stain or it's been a particularly sweaty day, then throw it in the wash on a cycle that's suitable.
Store them properly
Storing clothes in the right manner is important this is key to helping ensure the clothing itself lasts for years. When storing clothes, it may be easy enough to store clothes in the home or it might be a case of getting external storage.
Simply typing in storage near me on Google's search engines will bring up the best options for storage places. External storage can be handy when a person has too many clothes but all these clothes are valuable or are still in good condition.
If storing them at home, use high-quality vacuum bags so that they don't damage the clothing being vacuumed up and stored in the back of a closet or under the bed.
Invest in top-quality garments
A good way of helping clothes last longer is by buying top-quality garments in the first place. Think about what is needed when it comes to current fashion garments and invest in those pieces that are made out of quality materials and have been manufactured by the very best.
The more invested in quality, the more it's likely going to last for decades. This is particularly so when referring to coats, shoes, and bags.
Always read the care labels on all clothing
The care label is there for a reason, so be sure to read it. Every piece of clothing is different and requires a different approach to washing and drying. Some aren't suitable for tumble drying and others aren't even suited to a laundry machine.
With that said, always be wary of what the care label says so that the right approach can be given to keep the garment in good shape. These tips will help maintain clothing for years to come.