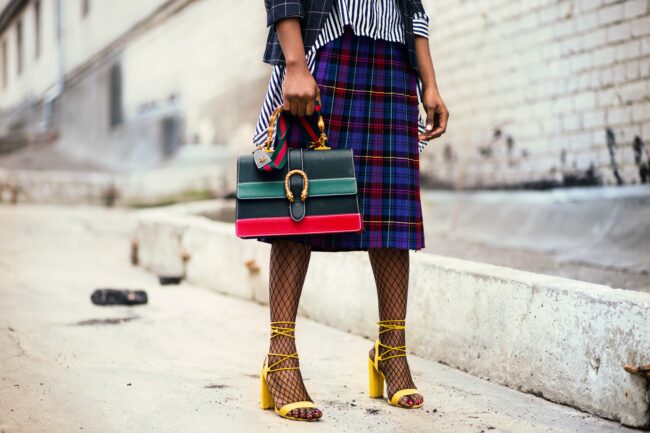 If you don't want to look like everyone else; if you want to stand out from the crowd and let your personality shine through, then you need to curate a wardrobe that is completely unique to you.
Okay, but how exactly do you do that? Below are some ideas that will help you to curate a wardrobe that stands out and screams you.
Create your own brand identity
This might sound odd, and something you'd expect a business, not an individual, to do. However, if you want to dress in a unique way that automatically screams you, then you need to know what you stand for. Do you prefer a style that is bold and quirky or classic and sophisticated, for example? Write down as many words that describe your style as possible, and refer to it when shopping for new outfits.
Don't shop where everyone else does
If you want to create a wardrobe that is unique to you, then you cannot simply shop at Target or the Gap for all your clothes and expect yourself to stand out. Yes, you can get some key basics from local stores, but you should also be taking the tie to learn about Paisley Grace Boutique or Terminal 27 in Los Angeles or one of the hundreds of other boutique stores where you can find unique styles that everyone and their cousin is not already wearing. You need to mix things up when it comes to shopping for clothing.
Get things tailored
If you are buying clothing from popular stores like Target, then getting them tailored is a good way to make your style your own. Most clothing, when bought off the peg, does not fit the average person exactly by having it tailored to your body, you can change that and instantly make it look better on you. Of course, you can also use tailoring to add details, such as buttons, gemstone collars, and other additions to a simple piece, to again, make it stand out and fit your style more closely.
Mix old and new
If you want to dress more uniquely, then mixing newer pieces with older styles is a good way to achieve that. For example, wearing a vintage 1960s maxi dress with a modern leather jacket will create an effortlessly cool look as will mixing a vintage velvet ballgown with modern Dr. Marten boots. It's all about creating contrasts.
Add meaningful accessories
A really simple, but very effective way to ensure your wardrobe is in better alignment with your personality is to choose accessories that are more meaningful to you. This could be a teddy bear rucksack that reminds you of your 90s teenage years, a pair of shocking pink eels that showcase your love of bold colors, or a silk scarf for your hair that once belonged to your grandmother, for example.
Creating a wardrobe that is unique to you, as you can see, is actually pretty simple and it can be very rewarding, so what are you waiting for?