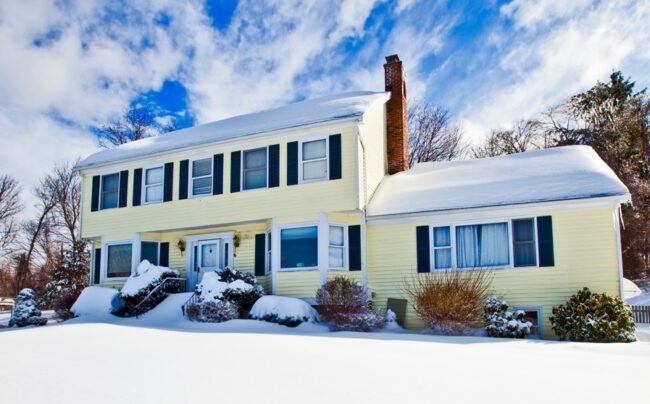 Like most people, you're always looking for ways to save money. And during the winter, one of the most significant expenses is your heating bill. But you can do some simple things to lower your heating bill and keep your home comfortable all winter long. Here are four tips to get started.
Get a programmable thermostat to automatically lower the temperature when you're not home.
If you're looking for an easy and cost-effective way to ensure that your heating bill won't be too high during the winter, a programmable thermostat might be precisely what you need! Setting this up to automatically lower the temperature when you're not home will save energy while ensuring that your living space quickly heats up again upon return. Not only is this a practical step towards energy conservation – depending on your energy provider, but individual programmable thermostats can also qualify you for rebates! Could you make sure to look into any regulations involved in getting a programmable thermostat set up before purchase, as well as confirming the rebate eligibility of your specific product?
Wear warmer clothes indoors, so you don't have to crank up the heat as much.
Winter can be a challenging time to manage your energy bills. One of the easiest ways to help keep those bills low is to dress appropriately indoors. By wearing several thinner layers instead of one oversized, bulky winter coat, you can stay comfortable and warm without raising the temperature in your home too high. And if it gets a little chilly, adding an extra pair of socks usually does the trick! Not only does this save on electricity costs, but it's also much better for the environment. So next time you feel a chill during the cold months, grab an extra sweater or blanket and get ready for some cozy indoor warmth!
Use heavy curtains or blinds to keep heat from escaping through windows.
During the cold winter, a large portion of your energy bill can go toward heating your home. To help keep heating costs down, consider investing in some heavy curtains or blinds for your windows. This will help prevent warm air from leaving through the window, ensuring less energy is needed to maintain comfortable temperatures inside your home. With the money you save on lower energy bills, you'll be thankful for this small investment! Plus, it's easy to give any room a quick, straightforward makeover with stylish new window coverings.
Cook meals that require oven use during the day to take advantage of the natural warmth.
Taking advantage of the natural warmth in your home is a great way to lower your heating bill during the winter. Cooking meals that require oven use right when you wake up or during the day can help you do this! The oven will heat the kitchen area, adding warm air to your living space and reducing the need to change your thermostat settings during those colder months. Plus, the smell of a homemade meal will make any morning or afternoon more wonderful.
Keep your HVAC system working properly with regular maintenance.
Keeping your heating system in optimal condition is essential to ensure efficient heating and cooling of your home. Regular heating maintenance carries a two-fold benefit: firstly, it helps prevent breakdowns or emergencies; secondly, it can save you energy costs in the long run. Certain routine checks should be performed throughout the year to maintain heating efficiency. These include checking the thermostat settings, changing filters regularly, checking for loose wiring, and testing the heating unit for any signs of wear and tear. Generally, it's a good idea to schedule regular heating maintenance at least once yearly to keep your heating system running smoothly. Getting ahead of potential issues makes heating maintenance an easy way to keep your HVAC system working correctly.
Following these four simple tips, you can lower your heating bill this winter without sacrificing comfort. Give them a try and see how much you can save!