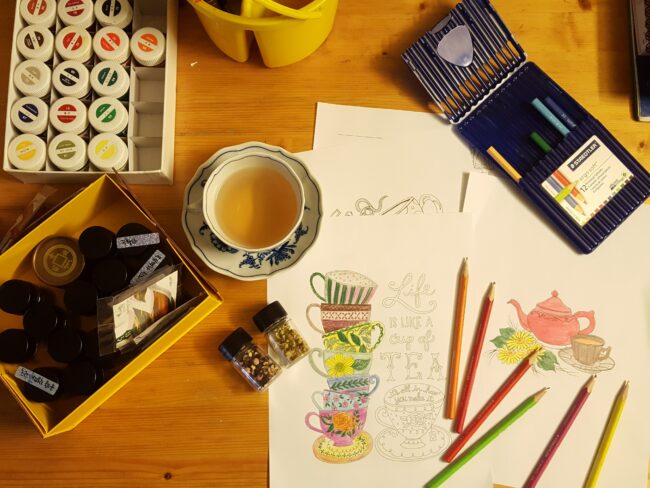 Having the chance to work on something that piques our interest and gives us joy as well as enhances our life, is something that everyone needs. Having an activity that is fun in our downtime and gives us the chance to learn something new in the process is something to be thankful for. We live in a world that holds so many opportunities for us to do this and we need to start considering ourselves lucky.
If you are looking for a new hobby, then the best thing to do is to jump straight in and give it a go. Whether it's going to a new running club, looking at Looping Pedals for a home studio, or starting to craft, just give it a try and see where you get. There are numerous different and fascinating things that you can try all over the world, that can help us to grow as people and just be happy.
Most people have their very own set of unique passions and hobbies, so, it's time to start finding yours! Hobbies can easily become an integral part of who you are as a person, so don't be afraid to look around and try something new.
Let's have a look at some of the things you should think about and some of the fantastic reasons you should find yourself a hobby:
You Become More Interesting
Ever feel like you might be boring to others? This could be because you don't have a hobby that you love doing. Having a passion that you can talk about and share your experiences about, will make you naturally more interesting to others. You can connect with others and share information about your hobbies and how they have changed your life.
If you ever find it difficult to continue or spark a conversation, then your hobby could be a great starting point. If you keep yourself busy with a range of interests you will always have something to talk about. You may even meet new people who share your interest and then the conversations are unlimited.
Natural conversations come from your life and what's happening. So, having a hobby can be a great way to become more natural at conversation. It also opens up the chance for you to hear the experiences of others and draw you into trying something new.
It Helps To Relax You
Just simply engaging in something that you enjoy can help to reduce anxiety and relax you. Hobbies are brilliant for taking your mind away from the stresses of everyday life. You can take part in fun activities such as hiking, traveling, and cycling that take you away from your routine and break any cycle of stress, whether it's at home or in the office.
You Learn To Be More Patient
When you learn a new hobby you need to be patient. Some of them aren't easy to learn and may take some time to get right. You also learn how to appreciate the difference among people. Learning a new skill is the first step you need to take and this will enrich your life. If you are looking to improve your life skills and want to have a good learning experience, then patience will go a long way.
Your Self-Worth Grows
When you have low self-esteem, starting a new hobby may be one of the last things that you want to do. However, it could be one of the best things. Your self-worth and confidence will soon start to grow as you get better and better at your hobby. You are much more likely to be successful when you are enjoying yourself too. Choosing a hobby that you can excel in will help you start feeling good about yourself.
Stops Boredom
It can be easy to feel bored and not know what to do with yourself, especially when you haven't got a hobby to enjoy. Hobbies are a great way to get rid of boredom and for you to lead a more exciting life. If you are looking for something to do, a hobby will have you covered. You will also have something that you can schedule into your routine which is another good way to tackle boredom.
You Gain Additional Skills
You may have skills that already relate to your job, however, hobbies have the ability of giving a whole different range and level of skills. Spending lots of time of your hobby and passion can help to broaden your horizons and even take you in new directions with careers.
So, what can you do to get started with a new hobby?
If you want to be happy, then it is important for you to find the room in your schedule for the pursuit of your passions. As you can see above, there are many reasons why you need to a hobby or two in your life. You need to have something that is different from you working life and start to see the benefits:
Mental health benefits are just one aspect that is not appreciated. Hobbies have been seen to have a number of positive effects on people, from less stress to better physical health. If you want to get started with a new hobby you need to:
Find something that you are interested in: It might take you some time to find something that you really click with and that's ok. There is no pressure or any rule that means you have to stick to a hobby just because you have tried it. So, take some time to find one that you enjoy. One extremely useful resource that can help you get exposure to various hobbies is the internet. If you don't have an internet connection, then it's as easy as looking up Xfinity internet. Once online, take some time to research hobbies related to your interests. For example, if you're into arts and crafts, then you'll find loads of useful content on Pinterest, Instagram, and Youtube. If you're interested in reading, you might find interesting insights into books on various websites. The key is taking some time to figure out where your interests are and identify hobbies that are realistic to pursue, given your life situation. 
Look at your schedule: You aren't going to be very successful starting anew hobby if you don't make some time for it. Think about setting some time aside a few times a week to start trying something new.
Think about goals: Do you have a goal in mind alongside your hobby? Do you want to learn a new skill as well as finding something to fill your time? Or do you just want something you can enjoy?