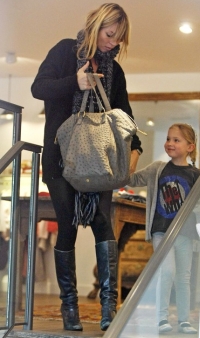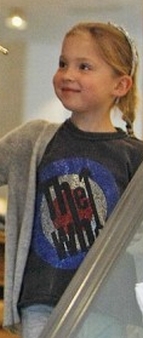 Kate Moss and her daughter Lila out shopping. Now she's one cute little bambino! (Editor's Correction on Lila's name: It's Lila not Lily. Our apologies.)

You can find great band tees and pop culture tees at Sandbox Threads and Ruby's Kids has great graphics tees.
You can find skinny jeans for your kiddo no matter what age they are. Old Navy has skinny jeans for baby girls 0 – 5T.
Ballet flats are a must for spring. Pick some up at Piper Lime.
Do you have a fashionable bambino? Let us know!