Congratulations to Nicole!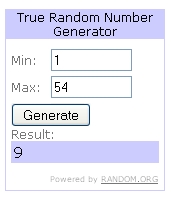 Comment #9 chosen by Random.org
Thank you to everyone who entered this giveaway and a big thanks to EnviroVogue for sponsoring this eco-friendly giveaway!
---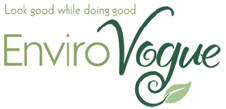 We've partnered with EnviroVogue to offer one lucky reader their choice of TWO EnviroVogue reusable tote bags!
EnviroVogue is a Seattle-based company that sells stylish reusable tote bags on their website and in many smart retailers across North America. Making affordable and stylish bags is fun, but that isn't the only reason they are in business. Their goal is to try to make the world a better place. As a company, this means returning a portion of thir revenue to the good causes that inspire them. That's why their slogan is "Look good while doing good."
You can see a list of how your purchase is doing good for others. EnviroVogue has been featured on hot sites like MyStyle and I'm Not Obsessed.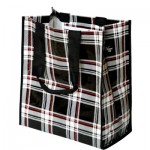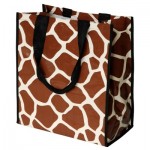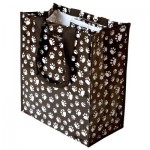 EnviroVogue has a wide range of patterns, including the above styles, B&W PLAID Multi Tote, GIRAFFE Multi Tote and the PAW PRINT Multi Tote.
We are so excited to be able to partner with EnviroVogue and offer our readers a chance to win TWO tote bags of their choice. One lucky winner will get to choose 2 tote bags from the site.
---
TO ENTER:
Visit www.envirovogue.com, then come back here to this post and leave a comment and tell me what bags you like best!!
Extra Optional Entries: (Leave 1 comment for each extra entry.)
(Note: You must leave 1 comment per entry. Extra entries will not be counted unless you leave a comment for each one.)
Sometimes our spam catcher is a little over zealous and will snag your comments if you leave multiple comments very quickly, one after another. I recommend waiting a minute between each comment. If the spam catcher gets you anyway, don't worry! Your comments have still been submitted, they are just being held for moderation. I approve them as quickly as possible. If you are very concerned about this issue, you may email me and let me know what the problem is.
Details
Contest runs from November 30th till December 13th. Last chance to enter is Dec 13th at 11:59pm ET. A winner will be contacted on or before Dec 20th, 2009 and asked for full name, along with their mailing address. If no response is given within 48 hours, a different winner will be chosen, so please be sure to check your email. Must be 18 or older to enter. Contest open to USA!
Prize will be provided and shipped directly by EnviroVogue.
---