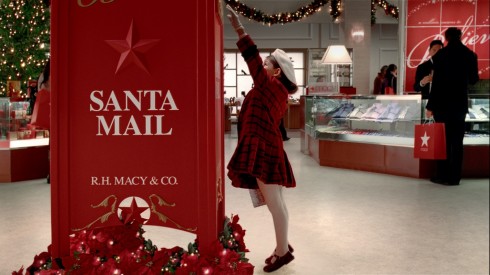 MACY'S BELIEVE holiday campaign was inspired by the New York Sun's famous "Yes, Virginia, there is a Santa Claus" editorial from 1897 and includes letter-writing "Believe Stations" in Macy's stores across the country. For each letter received, Macy's will donate $1 to the Make-A-Wish Foundation, up to $1 million.
For more details, please visit www.macys.com/believe and watch the short commercial below…
Visit www.macys.com/believe and go to "Santa's Post Office" to download and print stationary, activity guides or locate a Macy's store near you where you can drop off your letter to Santa!
SPECIAL DEAL: Get free shipping on any $99 purchase at macys.com! Click here and enter promo code SUPER at checkout.
Valid 12-10-2009 through 12-14-2009