*Giveaway Closed*
 
Congratulations to Anonymouse, Heather G., Michele P. and Kimberly for being the
winners of the KMR Communications Giveway!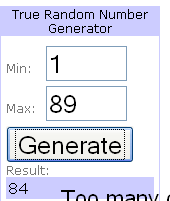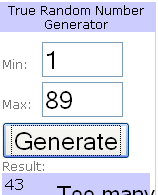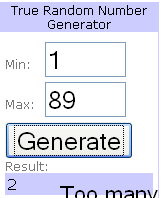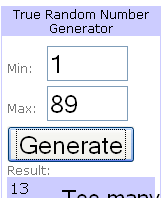 Comment #84, #43, #2 and #13 chosen by Random.org
Thank you to everyone who entered and a huge thanks to our friends at KMR Communications for sponsoring this fabulous giveaway and giving our readers the opportunity to get some brand new personal care products!!!
=====================================
KMR Communications has generously offered to giveaway three products this week and last week, read on for more great product giveaways!
This week KMR Communications is giving away three different items, so we will have four winners in two weeks time because I have a LashFood that KMR provided to me for a review, but am unable to use due to being pregnant. Therefore two of you will win a LashFood. Here are the product descriptions and photos:
1.)

www.LashFood.com – Retail Value: $129.00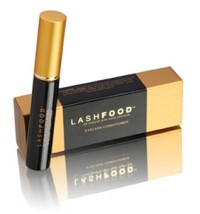 Move over full lips. Eyelashes are the next beauty must-have for 2009. From the pages of magazines to Hollywood's red carpet, batting full, luxurious lashes is the latest "It" accessory. No matter how many coats of mascara or layers of extensions we apply, it seems like we can never achieve the look without getting the "Tammy Faye Baker" effect. Mascaras and lash extensions are unforgiving on eyelashes, leaving you with dry, brittle, and damaged lashes. LashFood is a new natural conditioning stimulant for thicker, stronger and more beautiful lashes in just 2 to 4 weeks!
LashFood's breakthrough natural ingredients, including Biotin an essential vitamin, Arginine a natural amino acid, and herbal extracts, helps promote the natural growth and strength of eyelashes and eyebrows. The result: your lashes become thicker, darker, and longer with this revolutionary conditioner.

How to Use LashFood?
The LashFood applicator is very similar to a liquid eyeliner applicator. One should apply the stimulating serum nightly along the root of the lashes. For faster results, apply the serum in the morning and in the evening. LashFood does not disrupt the daily application of make-up or other skincare routines.

What is in LashFood?
LashFood is formulated with the highest grade all natural ingredients available, and is designed to condition, repair, restore, and create longer healthier and more beautiful eyelashes and eyebrows. LashFood retails for $129.00 and will last up to 5 months.

When Can I Expect to See Results?
One should begin to see the lash line becoming thicker, fuller and healthier looking in just 2 to 4 weeks. LashFood will continue to prove results over time if used on a consistent basis.

Can LashFood be Used with Eyelash Extensions?
LashFood is a natural and water based product designed to be used with natural lashes as well as with eyelash extensions. LashFood can coincide with any daily mascara or eyelash extension product.
2.) www.Phyto-Ceutical.com view website here and www.SkinElite.com – purchase products here. Retail Value: $48.00, 15 ml
o This nourishing and hydrating eye gel is superb for softening the delicate areas surrounding the eyes. With zinc sulfate and citrus bioflavonoid as a few of the active ingredients, this eye treatment boosts collagen production and reduces the appearance of lines. Eye Return Gel prevents the premature signs of aging around the eyes and provides ultimate antioxidant protection.
New to the skin care market, PHYTO-C Skin Care introduces a powerful line of products containing one of the most clinically effective antioxidants – Liquid Vitamin C, or L-Ascorbic Acid.
Skincare can't be mentioned without the name Dr. Mostafa Omar, creator of PHYTO-C and pioneer of stabilized liquid Vitamin C (L-Ascorbic Acid). According to Dr. Omar, "Liquid Vitamin C is one of the most efficient antioxidants. Clinical studies have proved that it is the only material which can penetrate the skin, then capture and neutralize free radicals. It can protect our skin against environmental damage such as UV rays and pollution, and can stimulate the creation of collagen, which enhances skin tissue for firmer, fairer and brighter skin."
The Benefits of L-Ascorbic Acid
Antioxidants work by neutralizing oxygen free radicals, which damage and destroy the skin. L-Ascorbic Acid can effectively neutralize free radicals caused by UV rays or other external factors. Its anti-inflammatory properties allow it to help repair skin cells and tissue damaged by free radicals.
When the skin is exposed to ultraviolet light, measurements show that two-thirds of L-Ascorbic Acid in the skin is destroyed. Scientists believe that L-Ascorbic Acid's role as an antioxidant is essential in protecting the skin from oxidative damage produced by ultraviolet light exposure. It is believed that free radicals can damage collagen, elastic, proteoglycan and cell membranes.
In combination with Hyaluronic acid, L-Ascorbic Acid activates enzymes that stabilize and maintain collagen structure. L-Ascorbic Acid is the only antioxidant that has been proven to increase collagen production; which improves tissue strength and the skin's appearance.
3.)

www.NuNAAT.com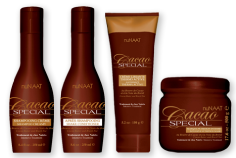 Chocolat Special: The Ultimate Indulgence
NuNAAT's Chocolat Special line is designed to restore chemically treated hair's natural velvety shine and splendor as the unique formula contains Cocoa Butter and Brazil Nut oils to revitalize and restore moisture. The alluring chocolate fragrance is also a special treat for those looking for a little extra self-indulgence.
* Chocolat Creamy Shampoo
o Gently cleanses while moisturizing and protecting the hair shaft from further damage caused by sunlight and chemical treatments. Price $6.49
* Chocolat Shake Conditioner
o Pamper your hair as Cocoa Butter and Brazil nut ingredients work together to penetrate and strengthen the hair shaft, bring back shine, silkiness, malleability and softness. This tempting conditioner is ideal for hair that has been damaged by the sun or chemical treatments and its inspiring chocolate aroma arouses the senses offering the perfect sensual experience. Price $6.49
* Chocolat Cream Mask
o For a deep penetrating action with lasting results, the Chocolat Cream Mask is the ultimate conditioning experience providing a deep and restorative conditioning to hair damaged by the harsh elements or chemical treatments. For best results, use weekly by massaging a generous portion into your hair and leavings on for 20 minutes before rising. Price $6.99
* Chocolat Anti-Frizz Therma Active
o Formulate to reduce frizz, the Chocolat Special Anti-Frizz is activated upon styling with a blow dryer or straightening iron. Simply apply evenly on wet hair before styling to activate. Price $7.49
Soooo…….you wanna win?
TO ENTER:
Leave a comment telling me something you learned at each of the four websites, please count each website as a separate comment.LashFood, NuNAAT, Phyto-Ceutical and Skin Elite.
Extra Optional Entries: (Leave 1 comment for each extra entry.)
1 Entry: Follow @fashionablebaby on Twitter (include your Twitter name in comment!)
1 Entry: (per day) Tweet about this contest. Leave 1 comment for each tweet with the link to tweet.
GIVEAWAY! Enter to win LashFood, NuNaat Chocolat Special or Eye Return Gel! @fashionablebaby http://tinyurl.com/KMRGiveaway Please RT!
1 Entry: Become a fan of The Fashionable Bambino on Facebook
3 Entries for: Become a fan NuNAAT Cosmetics on Facebook.
1 Entry: Subscribe To The Fashionable Bambino's RSS Feed
10 Entries: Blog about this contest and link back to this post and LashFood, NuNAAT,Phyto-Ceuticaland Skin Elite
(Note: You must leave 1 comment per entry. Extra entries will not be counted unless you leave a comment for each one.)
Sometimes our spam catcher is a little over zealous and will snag your comments if you leave multiple comments very quickly, one after another. I recommend waiting a minute between each comment. If the spam catcher gets you anyway, don't worry! Your comments have still been submitted, they are just being held for moderation. I approve them as quickly as possible. If you are very concerned about this issue, you may email me and let me know what the problem is.
Details
Contest runs from February 15th-March 1st. Last chance to enter is March 1st at 11:59pm ET. A winner will be contacted on or before March 8th, 2010 and asked for full name, along with their mailing address. The PR company will be shipping one of each of these products to three of our readers – the winnners. If no response is given within 48 hours, a different winner will be chosen, so please be sure to check your email. Must be 18 or older to enter. Contest only open to Canada and USA!