Pure and Little is an online baby boutique carrying eco-friendly, natural and organic baby products. They understand parents want the best for their children and by choosing natural and organic baby products they can reduce exposure to harsh chemicals. This is what ultimately creates a healthier environment for baby and their delicate immune system.
SALE: NEW MARKDOWNS + STYLES ADDED! Save Up to 50%!
Here are just a couple of their dresses to give you a peek as to what they have to offer:
Organic Cotton Knit Dress (Ivory) – Egg Baby Organic – Adorable cotton knit dress with long sleeves- perfect for a special occasion! 100% organic cotton. Color grown and free of dyes. Regular price: $64.00 Sale price: $32.00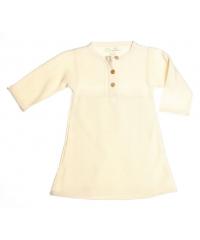 Eco-Friendly Pretty Polo Dress (Rose) – Lotus Springs – Pretty dress with polo collar. Material: milk jersey. Milk jersey is 30% milk fiber derived from milk protein combined with 70% natural wood fiber. it is eco-friendly, silky and ultra soft to the skin. feels light, breaths easy and has the ability to take away excess moisture. Regular Price: $40.00 Sale Price: $25.00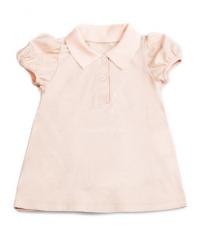 For more of Pure and Little's Organic Baby Sale visit www.PureandLittle.com
They also have some new arrivals as well.
Pure and Little sells Whitten Grey dresses. Whitten Grey Organics are 100% organic and made in the U.S.A.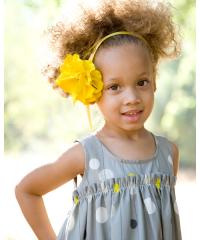 This is the 100% Organic Bamboo Bubble Dress shown to the left.
Giving Back: Project Little Grey Dress
For every dress purchased, Whitten Grey will give a dress away to a girl in need on your behalf!
The project is about giving girls the opportunity to experience the joy of giving, social responsibility and helping others around the world at an early age.
What to do:
â—‹ log on to www.WhittenGrey.com
â—‹ go to the give page and enter your give code found on the back of the hang tag
â—‹ choose which dress you will send
â—‹ choose the region the dress will be sent to
â—‹ write a special little note to the girl receiving the dress
This project is another example of how we can begin early to teach our children about social responsibility and using chemical free materials. Just put "Whitten Grey" into the search box to find all the styles Pure and Little has to offer.
Why Organic? Check out Pure and Little's Why Organic page for all the wonderful reasons why.