The following information was shared with us about ParentFurther and thought that it would be appropriate to share with all of you. We are all well aware of the pretty bizarre things that can happen in the world we live and I think most of us would say that we desire to raise good kids, good as in good citizens, respectful and caring human beings. Perhaps this new resource will help in succeeding as "good" parents. Enjoy…

ParentFurther is a new online resource for families that offers parents the step-by-step guidance and tips they need to raise successful kids. Instead of focusing on what is wrong with our kids, ParentFurther provides positive, strength-based parenting advice that highlights what is right with kids AND parents. With topics about young children as well as older teens, ParentFurther provides interactive content in the areas that matter most to families.
ParentFurther is the only online parenting community that helps parents do just that: parent *further*. Providing practical, everyday parenting tips and useful advice for difficult situations, ParentFurther helps parents:
· Teach kids positive values
· Build a strong family
· Improve family communication
· Set clear boundaries and enforce reasonable consequences
· Find the support and knowledge needed to help kids grow up successfully
· Focus on the things that matter most to family
The content and advice featured throughout ParentFurther is backed by research as well as a panel of family and parenting experts. ParentFurther provides parents the research-based knowledge they crave with the everyday tools they need to tackle family issues. It is the only parenting site based on Search Institute's Developmental Assets®.* Forty common-sense, positive qualities and experiences that help influence the choices young people make. By combining the assets concept with the power of positive parenting, ParentFurther provides innovative and successful approaches to a wide variety of topics relevant to today's families.
Image: Dynamite Imagery / FreeDigitalPhotos.net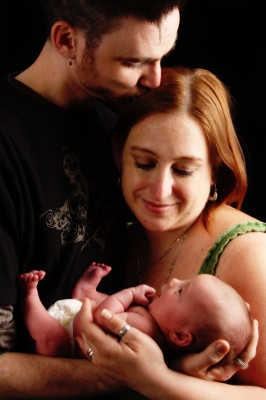 In addition to the more traditional "ages and stages" information, topics covered include:
Friends
Health and Nutrition
The Environment
Kids and Money
School Success
Siblings
Technology and Media
Work and Family
Chores and Responsibilities
Peer Pressure
Positive Values
School Problems
Caring Relationships
Connecting to Community
Family Communication
Family Fun
Serving Others
Spiritual Life
Alcohol Use
Tobacco Use
Bullying and Violence
Presenting a proactive parenting strategy, ParentFurther gives families the tools they need to build caring relationships and develop positive values, and it helps parents address not only the issues their children are dealing with now, but also the issues they will face in the future. www.parentfurther.com.
*Search Institute's Developmental Assets are 40 common-sense, positive experiences and qualities that help influence choices young people make and help them become caring, responsible adults. Because of its basis in youth development, resiliency, and prevention research and its proven effectiveness, the Developmental Assets framework has become the single most widely used approach to positive youth development in the United States.