We just received word that pediped® has a new line of footwear and they are washable! Read on for the details:
Kids nationwide are celebrating the launch of pediped® footwear's Spring/Summer 2010 line of machine washable footwear. Thanks to this welcomed innovation, they now have the freedom to jump in any puddle that catches their attention, practice their running long jump until it's medal-worthy and slip-slide through the mud on the way home from school. These machine washable shoes for kids 2-5 years of age will remain looking new as they are super-easy to clean.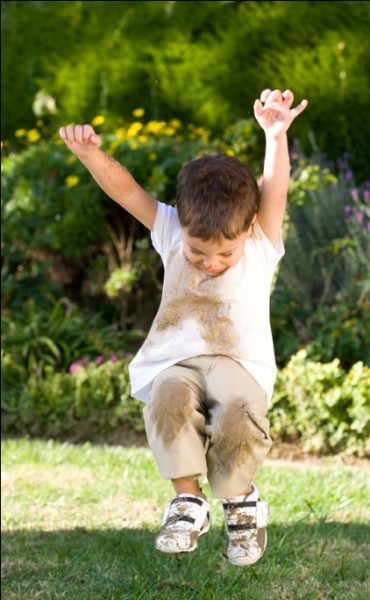 Moms and kids (as well as their siblings and classmates) will be relieved to know that this pediped® Flex line extension features DRYZ® technology which resists odor development and helps prevent stinky feet! DRYZ® insoles wick away moisture to help keep sweaty, little feet dry and comfortable.


Designed with the active child in mind, this new machine washable collection features a lightweight, sporty construction. The durable footwear, built to take a beating, includes toe caps, heel caps, breathable webbing and reinforcements throughout. It also features pediped® footwear's unique Flex Fit System which enables the fit to be customized and/or the duration of wear to be extended up to two months as the child's feet grow. All in all, this new machine washable line from pediped® footwear is a slam dunk! Featured styles include Joelle/Joel and Adrian. This machine washable pediped® line is available now at select retailers and at www.pediped.com in EU sizes 20-29 (US sizes 5-12.5). At a recommended retail price of $48 USD/pair (MSRP), the shoes are an excellent value.


Kids should also be on the lookout for new Fall/Winter 2010 machine washable shoes from pediped® including Adrian in new color ways as well as new girls' styles. All pediped® footwear containing DRYZ® technology will be machine washable as of Fall/Winter 2010. The new Fall/Winter 2010 pediped® collection will be available at retail beginning July 2010.

About pediped®
pediped® footwear was launched in 2004 by Angela and Brian Edgeworth in their quest for the perfect soft-soled shoe for their first daughter. Exceptional quality, unsurpassed comfort and distinctive styling have made the award winning company one of the fastest-growing children's footwear brands in the United States. pediped® footwear is sold in over 3000 stores in the United States and 40 countries worldwide with an offering of more than 120 designs for boys and girls between their two lines, Originals and Flex. Originals (soft-soled shoes for newborns to age 2+) and Flex (rubber-soled shoes for children 1-5 years) are available in EU sizes ranging from 17 to 29. In addition the company's award winning footwear collections pediped® offers a range of accessories including tights and socks and coordinating hair clips. For more information, visit www.pediped.com or call 1-702-567-0311.