Congratulations to Kimberly, Meghan and Zoe!!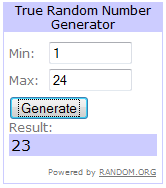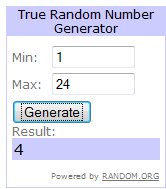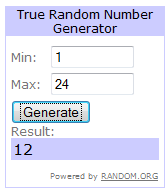 Comment #23, #4 and #12 chosen by Random.org
Thank you to everyone who entered and a huge thanks to our friends at Blanket Music for sponsoring this great giveaway and giving our readers the opportunity to get some Baby Music!!!
---
About three weeks ago we posted a feature about Baby Blanket Music. Currently there are 4 CDs out: Baby Billy Joel , Baby Elton John, Baby John Mayer, and Baby Simon and Garfunkel. If you go to each of the red lettered links, you can listen to a sample of most of the songs on each of the CDs. Very soothing and relaxing to listen to.

Baby Blanket Music has generously offered to giveaway three CDs, so three of you will get to win a CD of your choice!
Soooo…….you wanna win?
TO ENTER:
Leave a comment telling me which CD you'd like to win Baby Blanket Music .
Extra Optional Entries: (Leave 1 comment for each extra entry.)
1 Entry: Follow @fashionablebaby on Twitter (include your Twitter name in comment!)
1 Entry: Follow Baby Blanket Music on Twitter.
1 Entry: (per day) Tweet about this contest. Leave 1 comment for each tweet with the link to tweet.
GIVEAWAY! Enter to win a Baby Music CD! @fashionablebaby http://tiny.cc/babymusicgiveaway Please RT!
1 Entry: Become a fan of The Fashionable Bambino on Facebook
3 Entries for: Become a fan of Baby Blanket Music on Facebook
1 Entry:
Subscribe To The Fashionable Bambino's RSS Feed
5 Entries: Blog about this contest and link back to this post and Baby Blanket Music.
(Note: You must leave 1 comment per entry. Extra entries will not be counted unless you leave a comment for each one.)
Sometimes our spam catcher is a little over zealous and will snag your comments if you leave multiple comments very quickly, one after another. I recommend waiting a minute between each comment. If the spam catcher gets you anyway, don't worry! Your comments have still been submitted, they are just being held for moderation. I approve them as quickly as possible. If you are very concerned about this issue, you may email me and let me know what the problem is.
Details
Contest runs from May 10th-May 24th. Last chance to enter is May 24th at 11:59pm ET. The three winners will be contacted on or before May 30th, 2010 and asked for full name, along with their mailing address. Baby Blanket Music will be sending one Baby Blanket Music CD of their choice to each winner. If no response is given within 48 hours, a different winner will be chosen, so please be sure to check your email. Must be 18 or older to enter. Contest open to both the USA and Canada!