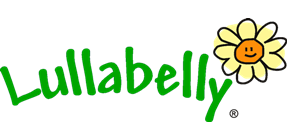 I thought you might be interested in this new pregnancy product – it's a prenatal music belt. We all have heard of the benefits of talking to or playing music for baby while they are gestating in our womb. Now, instead of putting a pair of headphones on our bellies, we can now plug in our newest technological gadgets – ipod or MP3 Player or simply plug into our laptops while surfing and working on the net.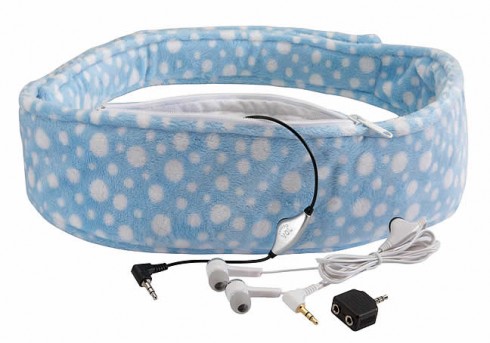 While some experts say listening to music in the womb encourages learning, language development and memory skills, we don't know for sure until there are further studies done. But what newly expectant mama isn't up for trying to play music in hopes that after delivery baby will sleep better? I know our first child and our seventh child kept us awake for hours those first few nights and I really thought I'd die of exhaustion! I didn't but know I'd be willing to try almost anything in desperation, kwim?
According to Lullabelly, this new prenatal music belt offers a more modern, comfortable way to help your baby's development with your favorite music! And offers daddy a way to get involved too, as he can help pick music and add his own favorites to the playlist.

Have any of you tried stretching a headset across your belly? I don't recall that I have, but I could have and just don't remember. I imagine it is awkward. The Lullabelly prenatal music belt can be used whether you are on the go or just relaxing home. It is extremely
soft, flexible and . The large pocket is ideal for carrying your portable MP3 player or other small accessories. The Lullabelly even comes with built-in speakers and adjustable volume control. It is also machine washable, but remember to take out the headset and speakers first though! There is also an extension available for the last trimester growth of baby. Lullabelly will charge you the small fee of $2.95 for shipping. It is available in blue, pink, green, chocolate brown/mint and yellow. It retails for $55.00.
For more information, please visit www.Lullabelly.com