Over the past few years, we tend to keep most holidays, birthdays and special events fairly simple. Father's Day is no exception. Unless my husband really needs something in particular and has held off buying it for himself, we tend to honor him with homemade gifts – usually in the form of food. That old saying, "The way to a man's heart is through his stomach" is very much true with my dear husband. He loves his favorite dishes and desserts and is quite content to enjoy Father's Day with the family and a fully tummy! Every man will be different though and in case you are shopping on a budget this year, check our Disney FamilyFun Magazine's homemade gift ideas:
Dad's the man, so treat him with extra-special Father's Day cards, Father's Day foods, and Father's Day gifts fit for a king: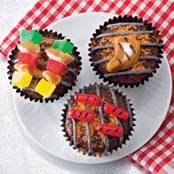 A Grate Gift for Dad. This clever trio is a tasty way to honor the King of the Grill on Father's Day. And who doesn't love dessert (they're cupcakes!)?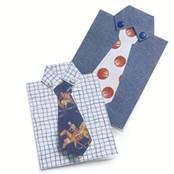 Formal Greetings. Even if the dad in your house isn't a shirt-and-tie kind of guy, he's sure to love this stylish Father's Day card.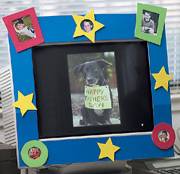 Crafty Computer Frame. We've all seen decorative mouse pads, but what about the computer itself? This monitor frame, made from craft foam and dotted with photos of your family, will turn Dad's home or office computer into a much more colorful — and endearing — place.
DisneyFamily Fun Magazine has some nifty ideas for homemade gift ideas for Dad on Father's Day. Besides the above , they have Daddy Duct Dollars, Dad's Throne, Luggage Tags for Dads who travel a lot, and plenty more that may just inspire your kids own creativity.
For more Father's Day fun and fare, visit www.familyfun.go.com/fathers-day/ or check out the latest issue of Disney FamilyFun – on newsstands now.