This came through this week and I thought it was worth sharing, considering we touched on this in my post about The Shape of a Mother.

Real Mums Real Fit Campaign
Cake Lingerie's worldwide campaign 'Real Mums, Real Fit' invited 'Real Women' to be part of a daring campaign to bare all and to celebrate what their bodies can achieve through pregnancy!
Cake Lingerie launched its global 'Real Mums, Real Fit' campaign in March 2010. The campaign captures the true beauty of Motherhood and how all women can feel sensual and gorgeous – yet comfortable and supported in Cake Lingerie while pregnant & breastfeeding. The campaign went in search for 'Real Mothers' who wanted to join Cake Lingerie and celebrate their newfound curves in a 'real' and empowering campaign.
The essence of the campaign was simple: 'real' women that were pregnant or nursing – no models, and no Photoshop were used on the women.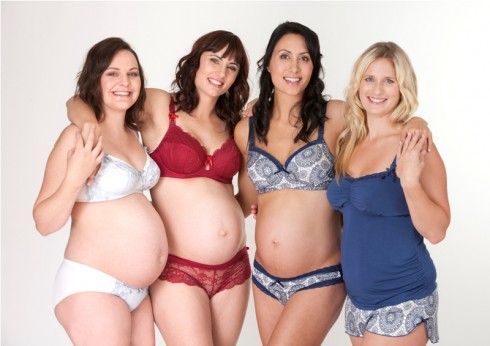 Tracey Montford, the founder of Cake Lingerie, encouraged women around the world to enter. She says, "At Cake, we design Maternity & Nursing Lingerie for real mums. Pregnant and breastfeeding women are beautiful, and it's important they look and feel the same. The challenges this period and time can throw can be daunting, so we purposely chose to use real women with real life challenges. We are constantly bombarded with unrealistic body images, creating a pressure that just isn't fair. Women should be celebrated and applauded."
The campaign has witnessed an overwhelming response – from the media support, to the women who wanted to be apart of the 'Real Mums' search. The campaign utilises garments from Cake's latest– 'Let Them Eat Cake' collection, where the styling and fit is simply stunning!

About Cake Lingerie
Cake Lingerie is an international designer brand, specializing in the creation of sophisticated maternity and nursing lingerie. Cake delivers beautiful lingerie that intertwines sensual comfort and a secure fit with much needed style and polish. For more information on Cake Lingerie, visit www.cakelingerie.com.