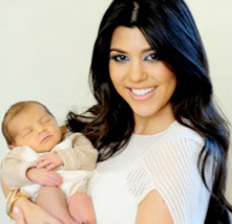 Celebrity Mom Kourtney Kardashian decorated her celebrity bambino Mason's room with eco-friendly and sustainable furniture from Bloom. The product descriptions and photos are compliments of www.GeniusJones.com and their Bloom product selection.
I love the organic, eco-friendly and sustainability of Kourtney's choices. Their prices reflect a celebrity's style and affluence.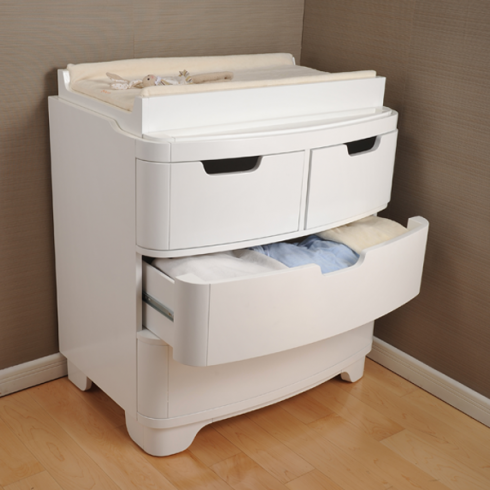 Beautifully crafted and versatile, the Luxo Dresser is an elegant companion to the Luxo Sleep baby bed or a sophisticated standalone dresser/changing station. Dresser converts to a changing station when used with the Universal Change Tray (sold separately), tastefully completing your nursery. No assembly required.
The Luxo Collection is crafted in birch wood from sustainable sources. Luxo is MDF-free and formaldehyde-free, with stainless steel detailing. Low VOC finishes protect baby's health and our environment. Manufactured to conform with globally recognized safety standards and norms.
Price: $980.00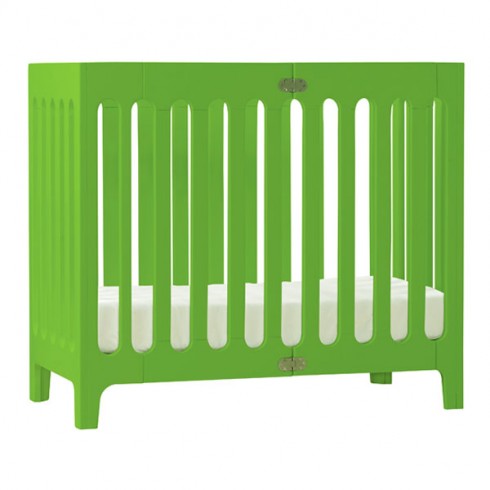 I thought this was a cool feature: It folds up!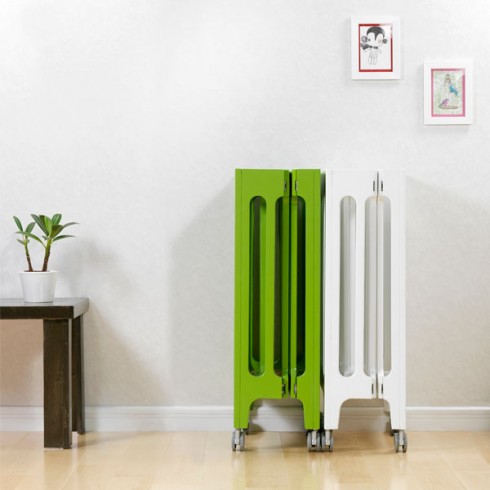 A beautifully-designed, folding wooden crib with stainless steel detailing. Alma is all about style, mobility and storage. Perfect for urban spaces, elevated living, co-sleeping, grandparents' house or second home.
The Alma Coco Mat Mattress, made exclusively for Bloom by Naturalmat for the Alma Urban Crib, is made with organic coir from the only organic plantation in the world. Extremely breathable with excellent ventilation and insulation making it ideal for small babies. The gentle spring of the coir is surrounded with ample organic lambswool with natural anti-dustmite protection (essential oils of lavender, lemon and eucalyptus). Alma has two mattress heights, so it functions as a newborn bassinet or a compact crib. Suitable from newborn to 2 years.
Features:
Includes organic mattress
Patented, no-tools-required rapid assembly
Compact-fold construction for easy storage and transport
2 position adjustable mattress platform for growing baby
4 lockable castors
Optional waterproof mattress protector and/or fitted sheets, both made from 100% organic, unbleached cotton
Price: $560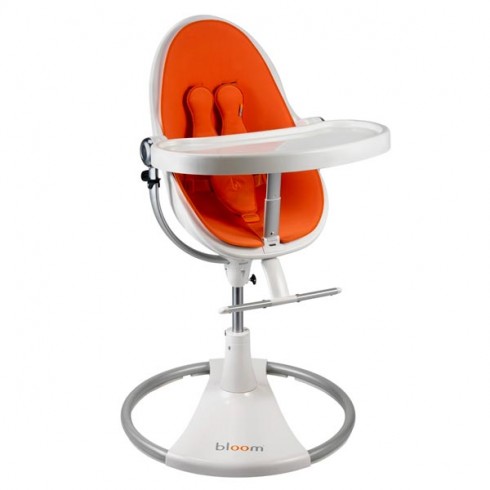 Then Kourtney chose Bloom's Fresco loft high chair, which is a 3-in-one contemporary that may be used from babyhood thru school age. Gotta love that versatility. Please click the link for the full description, as it is pretty lengthy. It comes in a wide variety of colors. Kourtney chose havest orange.
Price: $400
All of these products have been featured on Kourtney & Khloe Take Miami, Season 2. Bloom products are known for their design, safety features and sustainable materials.