FashionPlaytes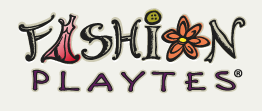 We have mentioned FashionPlaytes before and even have a giveaway going on until Sunday for a $20 gift card to the site so your tween fashionista may have the opportunity to design her own article of clothing. This unique site allows young girls to design their own clothing and then buy it! They can choose from over 20 designs, colors, shapes, and sizes. They have a variety of fun things to add on to your clothing from rhinestones, appliques, to fun prints!
Rebelle Girlz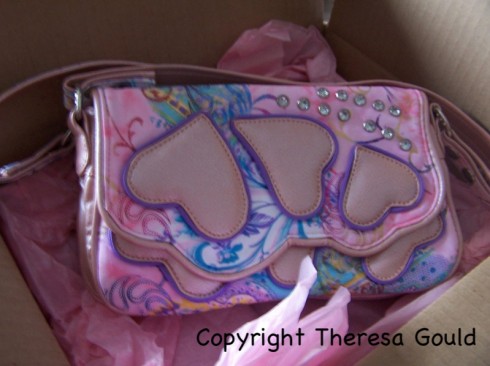 This is a site we mentioned earlier in the year and wrote a review about their Friendship bags for girls. My daughters are still enjoying their Rebelle Friendship bags. The website is really fun because girls not only get to shop for the bags but they receive their own designing studio where they can design everything from cool accessories to chic dresses! And then send them to Miss Daisy to check out! Imagine a real designer checking out their designs!
Barbie Girls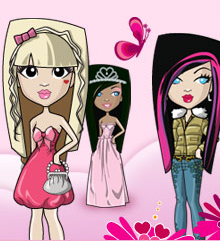 For all the Barbie fans out there. Barbie fans will be disappointed in this site if they are expecting Barbie as the dolls are not really Barbies but little girls! Or at least they don't resemble the Barbie Dolls I remember. Perhaps that is why they are called Barbie Girls. They have a nice collection of dress up accessories for girls to choose from though!

Bella Sara (more for horse lovers though) This cute site has a lot of really fun online games for girls of all ages! Girls can dress a girl and pick her horse and ride of into the "sunset" for tons of adventures! From helping people to going on secret missions with/for Sara. My daughters love this website. The only thing downside is that to get the best selection of fashion things and the best horses you need to pay a small fee. Otherwise, there is the freebie basic membership available.
Hello Kitty (for really young fashionistas)

Play Hello Kitty games, print off coloring sheets, create your own play scenes, and check out the latest Hello Kitty fashion products.
www.sanrio.com/fun_and_games/?fg=FunAndGames
American Girl has come out with a fashion quiz to see test the fashion knowledge of young fashionistas! Do they really do know a lot about fashion or only think they do?! Of course, girls and moms can also check out American Girls other products and learn some fun history facts!
www.AmericanGirl.com/fun/quizzes/quizzes.php?quiz=fashionfun