I thought I would try and glean knowledge from our Fashionable Bambino readers this morning. We just learned that friends of ours delivered their first baby via c-section on Monday. His name is baby Huck and he weighed only 1 lb. 8 oz. at 26 weeks gestation. This is the first time we've had friends deliver a premature baby, so I wanted to gather ideas from others who have been through the ups and downs of having a preemie baby.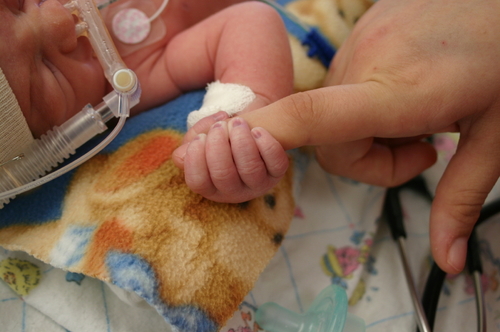 Here are some things I have thought of to help them:
– Mama gets out of the hospital today, so we'd like to deliver a meal care package.
– They have an organic farm, so we hope to help them at the Farmers Market or in the fields a few times.
– I have already emailed them a note when I heard that Mama went into premature labor a couple of weeks ago and I plan to call them today.
But what else can we do? Is there anything? Besides offering up our own prayers that Baby Huck will grow and develop with the best medical help outside of his mama's womb?
What would you do if it were your friends? Or what kind of help do you think you'd want if you ever found yourself in this situation?