Thanks to TheMomBlogs.com for the tip off to this sale!
Summer is here for at least another month or more, so now is the time to start watching for end of summer sales to get needed items for next summer or just to stock pile. I thought these were neat beach totes were worth mentioning since the sand shakes out of the mesh canvas. They may be on the pricier side for some, but if they are made to withstand carrying heavy loads, getting wet and drying over and over again, then I think they are probably worth their price. Let me know if anyone has ever tried them.
Salt Water Canvas Overstock Sale
Special: Midsummer Sale at Saltwater Canvas Beach Bags. These have been featured in Parents Magazine, the O List, and Shape Magazine. This is Salt Water's mesh family sized bags. They are colorful & sturdy, with 8 whopper pockets, key hook, and double sided straps that run down the whole bag. The Whale Bag holds up to 6 beach towels, with room for toys, sunscreen, or your captivating novel in the pleated pockets. The oval shape is about 15 inches across, and 15 inches tall. 8 pleated pockets hold everything you need. Sand shakes out at the end of the day. Great for beach and boat, loves the water and sun, hose it off, it dries in minutes. Lasts. Available at www.saltwatercanvas.com
Yellow Whale Bags $25.97 (Save $7.00)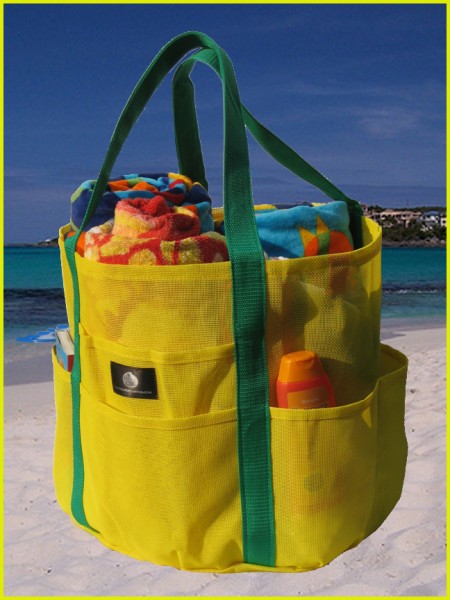 Salsa Chartreuse Whale Bag Sale $27.97 (Save $4.00)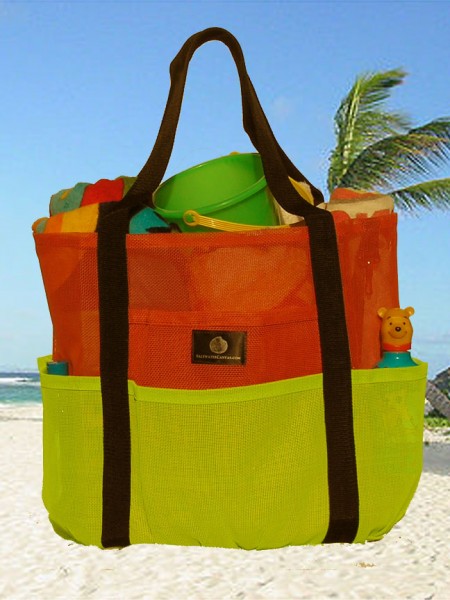 They also have two snazzy Blue Whale Bag that are not on sale and are their regular price of $31.97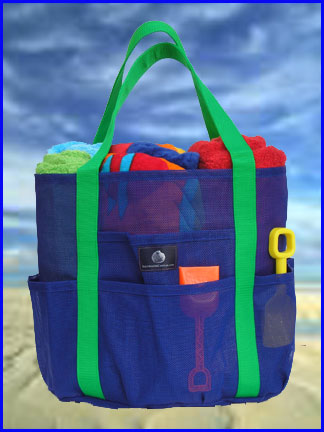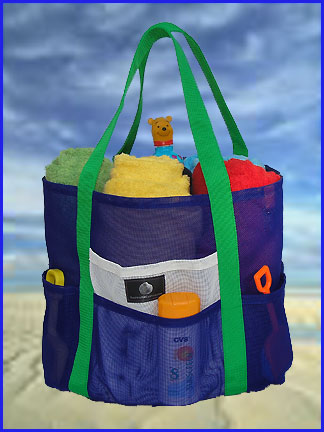 Salt Water Canvas Dolphin Bags are smaller and come with a lower price tag. Washable, line dry. 12.5 inches at the widest point, this 14 inch tall bag sits comfortably on your shoulder. This bag was on The "O" List, July 2007 "The ultimate beach bag. Sturdy, waterproof mesh lets sand sift out while toting three beach towels, lunch, spillables in the five pockets, and keys on the inside hook. The only thing missing is Brian Wilson." Oprah
These bags come in four different colors, only two of which are currently on sale, but I have listed them all so you can see all the colors. It seems that their orange/yellow versions are the ones they have an overstock of since they are the ones on sale.

Salsa Chartreuse Dolphin Bag $23.97 (Save $3)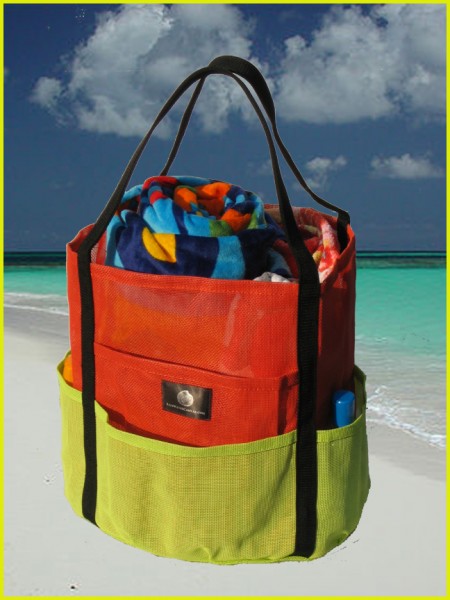 Yellow Dolphin Bag $21.97 (Save $5!)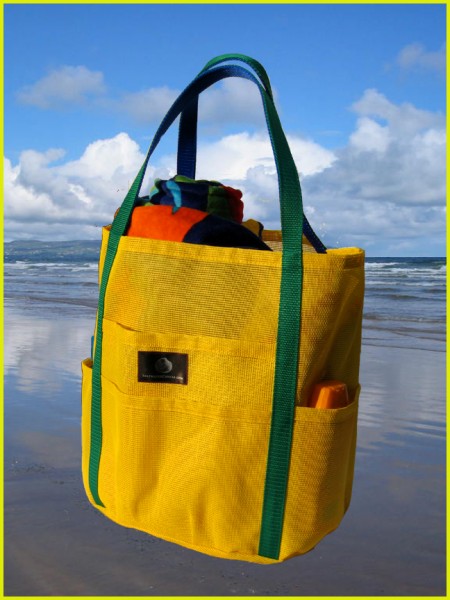 Navy Dolphin Bag $26.97 (Regular Price)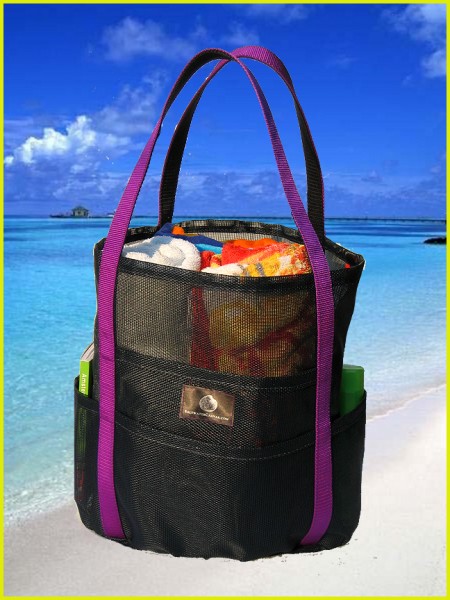 Purple Dolphin Bag $26.97 (Regular Price)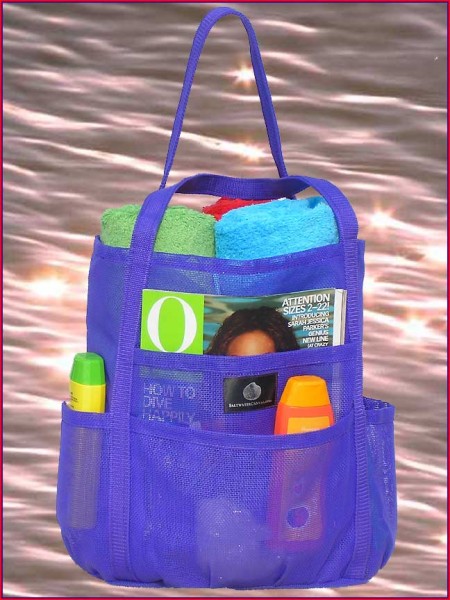 Salt Water Canvas even has a Shower Bag that will hold your shampoo, conditioner etc. and hang in your shower. They come in four different colors as welll – green, navy, black and pink (featured below). 9″ tall with a 6.25″ diameter. The doubled strap is 30″ long from end to end. $14.97 (Regular Price) as they are not currently on sale.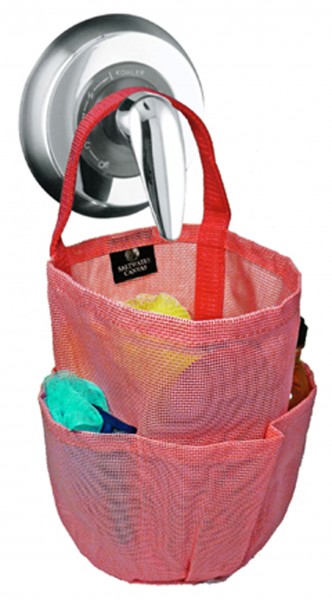 For complete details please visit www.SaltWaterCanvas.com