Bitz Kids NYC has some cute baby clothes/children's clothing and has a sale going on right now that you might want to check out.
Bitz Kids NYC aim to provide customers with "total fashion"–comfortable, safe clothing with high functionality that can keep up with ever-growing kids. They are a Japan based company which opened their first NYC store in 2008, confident their concepts would be appreciated by parents with small children in urban areas.
Children's clothing is Bitz Kids main focus, however, they also promote family-style fashion with their cute, funky, household items such as tableware. They desire to make their store not just a simple retail space, but a enjoyable and exciting place for parents and children alike, making it look and feel as though you've walked into a big toy box flipped upside down. They have a play area for kids and family friendly bathrooms (baby changing area and breastfeeding friendly for those seeking a private place to nurse) to make shopping with the kids a more pleasurable experience for the whole family.

Cute Baby Clothes On Sale Now

2P Wear -Tee & Tunic Dress – $18.00 Sale $36.00 Regular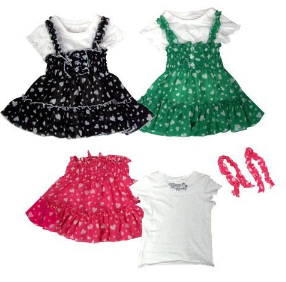 T-rex Tee Shirts – $16.10 Sale $23.00 Regular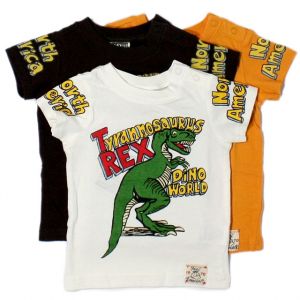 Cotton Shorts – $13.50 Sale $27.00 Regular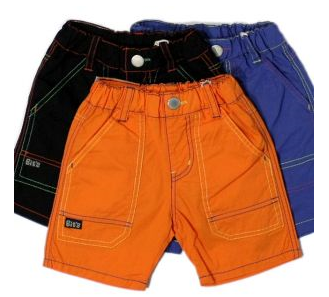 They also have hats, halter dresses, a Hawaiian dress, pants and t-shirts for girls, as well as tanks and skirts.