Fierce Mamas a fashionable maternity line created by Project Runway designer Christian Siriano, is teaming up with Ideeli today, Monday, August 30, for a one-day only exclusive sample sale. From trendy tops that start at $12 to stylish dresses that start at $30, women can splurge on their bump without the guilt, saving up to 60% off retail price! Fierce Mamas is the go-to premiere luxury maternity line when it comes to dressing A-list celebrity moms-to-be that include Christina Applegate, Becki Newton, and Ali Larter.
We'd thought we'd share this with you all in light of our new giveaway posted this morning. Please feel free to share this exciting event with your own blog readers and friends! Co-founder, Elise, of Fierce Mamas by Christian Siriano and Moody Mamas, is thrilled to be partnering with Ideeli.com for their first-ever maternity sample sale. Below are a couple of dresses included in this one day sale:
MM Dress

Sweetheart Dress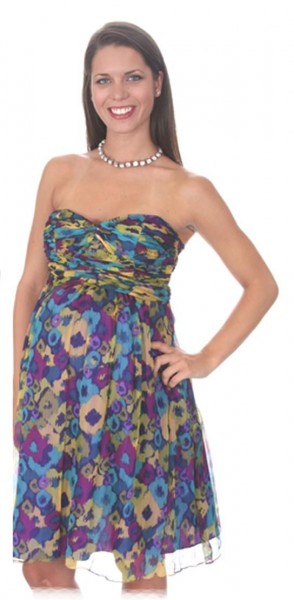 Visit www.Ideeli.com for more sale items.