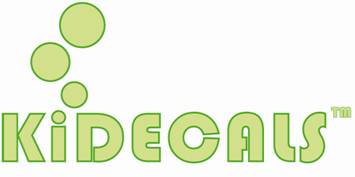 Kids constantly are losing things and moms are constantly spending money to replace them. From lost water bottles and lunch boxes to gloves and jackets, kids will always be kids. While most moms have come to accept this, Hilary Chandler, a mom of two from Boulder, Colorado, knew there must be a way to prevent this as she was tired of her children losing numerous possessions. Thus Hilary created KiDECALST, personalized self-adhesive name labels that are dishwasher and washing machine proof and can easily be applied to anything you don't want to lose. Each custom "Name DotT" is personalized with your choice of name and phone number or email, ensuring easy recognition of your belongings as well as easy return.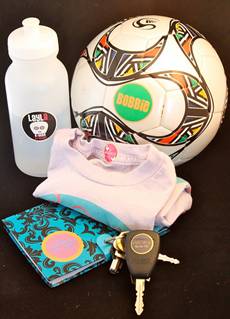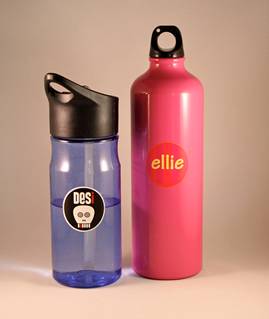 KiDECALST come in a large selection of fun, colorful styles to suit any interest from young to old. Even though Hilary initially created the name labels to keep track of kids stuff, she quickly found that adults like them to keep track of their possessions as well. KiDECALST can create custom labels featuring any logo, picture, or custom design as well. Adults also love them as address labels for invitations, personalized decals for wine and cocktail glasses, bumper stickers, and custom labels for party favors. To use KiDECALST simply peel, stick and rub into place! And to remove simply peel off.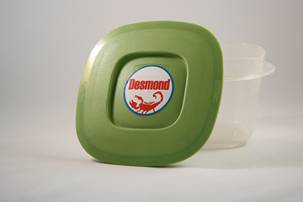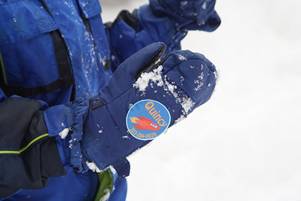 In addition to Name DotsT, KiDECALST also makes "Instant MuralsT" which are hand-painted, self-adhesive, phthalate-free removable wall murals. Instant MuralsT are great for home surfaces and won't damage walls when restyling your room! Who needs the hassle of wall paper and stenciling when KiDECALST offers the easy way to bring walls to life. The adhesive on Instant MuralsT
is state of the art as tiny adhesive containing capsules line the back of the decals. By rubbing the decals into place you are actually breaking the capsule and releasing the adhesive. So the more you rub, the more adhesive you release while still being removable!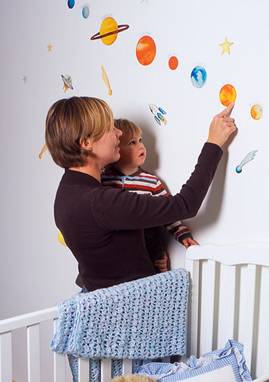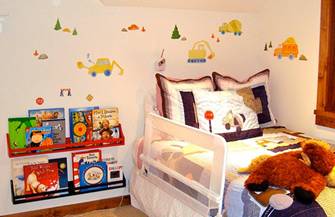 For example:
KiDECALST Name DotsT, $25 (includes personalization)
Available in one sheet of 30 two inch dots and 58 one inch dots.
KiDECALST Instant MuralsT, $40
Available on a 30″ by 17″ sheet with enough individual decals to decorate a room.
All KiDECALST are designed and made in Colorado, USA. Instant MuralsT are made on a phthalate free material printed with eco sol inks. Name DotsT are made on a non-toxic vinyl also printed with eco-sol links. KiDECALST works hard to find the greenest materials and practices available to the industry.
KiDECALST are available for purchase at www.kidecals.com.