Fashionable Media Review Policy: The featured product for this review was provided to me, at no cost, by the manufacturer or representing PR agency for the sole purpose of product testing. Opinions expressed are my own and are not influenced by monetary compensation.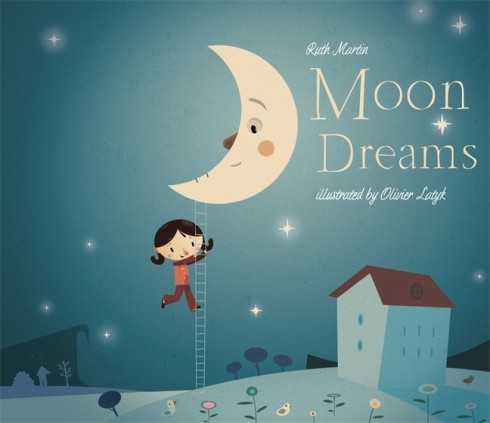 Ruth Martin's Moon Dreams

is a sweet book about a girl who loves the moon and watches it through her window at bedtime. When she goes to sleep she goes into adventure land and during the night dreams different dreams about the moon for several nights in a row. In the meantime, she wonders where it goes when the sun comes out. She tries hard to stay awake to find out, but usually just drifts off to sleep, unable to stay awake the whole night long. Does she find out where the moon goes during the day? You'll have to read the book to find out!
About the Author
Ruth Martin is the editorial manager at Templar Publishing and was inspired to write this story after seeing a single postcard of Olivier's artwork (the illustrator of her book). Ruth Martin lives in London with her husband, Dan, and their new baby Tabitha.
The review copy of this book was provided by Candlewick Press and is available at major book retailers. It is hardcover with a jacket and costs around $15.99.
Give your child the love of reading and they'll be able to do, be and go anywhere!