As you know, I have eight children which means that I have been through potty training EIGHT times. Well, make that seven since our youngest is not yet potty trained. I thought he was on his way to being potty trained last year but when his interest waned so did mine. I didn't want the fuss or mess. After all, I've been through this before and was not really in a hurry to potty train as I have been in the past. That must mean I am getting OLD. 😉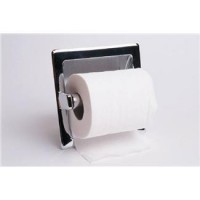 I am getting to the point where I am telling baby boy that he's a big boy and should start using the potty. We bought him an Elmo potty last year to try and encourage his interest but about the only thing he was interested in was using the fake flusher and using the potty for a stool to turn our bedroom or bathroom light on with.
I may have said it before, but I'll say it again, potty training has been one of my least favorite things about parenting. Children have a mind of their own and potty training isn't easy. I have found it easier with the children with whom I have exclusively cloth diapered. For some reason they were and are more in tune with their bodily functions than disposable diapered babies and children. I really regret not cloth diapering our last child but my husband didn't want to mess with cloth diapers – he was tired of them – and I was not about to upset the marriage equilibrium over the type of diapers we used. Still I wish we had used cloth diapers because I believe our 2.5 year old son would be well on his way to being potty trained.
Another con to potty training is using public bathrooms. I have an aversion to public restrooms as it is and it's worse when I have to take one of my children to one of them. You might hear me admonish, "Don't touch that", "No that's icky", "Let's wash our hands" etc. I'm not sure but maybe bidet toilet seats would be helpful in potty training, not in public because that could potentially be too gross, but at home. Think about it…. and they are environmentally friendly too.
My mother is coming to visit in March, we haven't seen her in almost four years, I'm sort of hoping she might get baby well on his way to being potty trained. She helped train my nephews after all, not to mention my sisters and I. Shhh…..mom doesn't know I have plans to "use" her while she's visiting and I don't want to scare her away! 😉 Seriously, even without telling my mom she may initiate it on her own, that's just the kind of mom/grandma she is.