FabKids.com is a wonderful new website that brings fashion to young children. A team of parents including mom and actress, Christina Applegate, started FabKids.com. FabKids.com was founded to empower girls to express their individuality through personalized fashions ~ while revolutionizing the shipping experience for mom by delivering high-quality, reasonably priced, fresh style in just one click!
Each month FabKids.com offers new perfectly styled outfits ~ just for your girl. You can buy the outfit you love ~ or skip the month altogether. There is NEVER an obligation to buy.
FabKids.com offers FREE SHIPPING & RETURNS
How does it work?
Create a Profile  ~ Take a quick, fun, and free Style Profile Quiz so they can get to know your girl.
Shop Your Outfit Picks ~ Each month you will find new outfits styled just for your girl. Each outfit includes 3 pieces for just 39.95. You can buy the outfit you love or skip the month altogether.
Receive Your New Outfit ~ Your new FabKids.com outfit ships free and arrives within a week!
SPECIAL OFFER: Spring Fling! New Looks to Love! Refresh her daily look with rich colors and lots of playful pop! Outfits are in and ready to get moving. Get your FIRST OUTFIT at 50% off.
Our review:
FabKids.com is a membership site …meaning you must become a member in order to order through their site. Once you are a member and place your first order you will get monthly outfit offers from FabKids.com. You do not have to buy an outfit each month…BUT you DO have to tell FabKids.com to "Skip This Month" otherwise you WILL be charged for an outfit…even if you did not choose one. Here is what their website says about the policy:
Your credit card will be charged when you make your first purchase. After your first purchase, you will receive monthly outfit selections on the 15th of every month and will be charged when you make a purchase or if you do not make a purchase and do not choose to "skip this month" you will be charged when an outfit credit is issued to your account on the 20th of the month.
FabKids.com is reminiscent of the Disney Movie Club where you get a monthly selection and if you do not choose to decline the monthly offer they will automatically ship you the monthly selection. The difference? FabKids.com will give you an outfit credit instead of shipping you an outfit you do not like. You can use the credit on a future purchase. The great thing about the outfit credits is that they DO NOT expire…so if you forget to tell FabKids.com to "skip thins month" you have an indefinite time to use the credit. Incidentally, while perusing their FAQS I noticed that they do offer a complimentary ONE TIME refund should a member accidentally forget to "skip this month"…Here is that their FAQ sheet says: We offer all members a one time complimentary refund should you accidentally forget to 'skip this month' and your credit card is charged a monthly fee. Please contact FabKids.com Customer Care.
You can read all of their FAQ's HERE
I must say that I do not mind a club membership; I am a member of many clubs that offer a monthly selection. Although I know that many people are leery of ordering through club offers … BUT FabKids.com is unique in that Members DO NOT HAVE to purchase anything each month and if they forget to decline a monthly outfit they get an outfit credit that does not expire. This is nice… no haggling or worrying about returning something you do not want… you just get a credit to buy an outfit later…something that pleases you and your child!
What did I think of the selections? Overall the selections were great. I ordered in the month of March so some of the selections that were available in March are now sold out for April…BUT there are new April choices added to the March inventory…, which are VERY Cute!  The styles vary from pants, skirts, shorts, and dresses…so every style is covered. The colors are modern and fashionable and sure to tantalize any mom and daughters fashion palette.
How was the ordering process? Quick and painless! I found that the only hard part of the ordering process was choosing an outfit! There were so many that I loved that I actually asked my 4 year old daughter which outfit she liked best…and let her pick from my top choices! Once she chooses her desired outfit all I had to do was click the outfit and size I wanted and proceed to checkout…simple and easy. The checkout process was just as easy…just enter your shipping and payment information and Viola! You are done and will get your outfit within a week!
Did I get my outfit in the allotted time frame? Yes shipping was very quick and I did receive my outfit within the week as promised.
How is sizing? Sizing is pretty true to size. I ordered a 6/7 for my daughter who is in a 6. The outfit fit nicely. Currently the company offers a variety of sizes from 2-12. But currently they only offer Girls clothing…but WILL be launching a BOYS line in AUGUST 2013 (Yeah!)
You can see their size chart HERE.
Overall, I was very pleased with the ease of ordering and quality of the outfit.
I ordered the 'Sunshine Dots Outfit".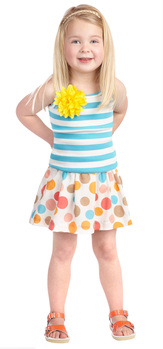 This outfit included: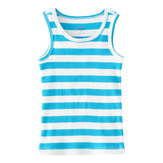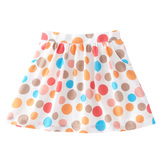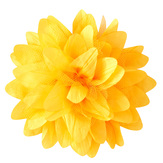 The shirt was a soft ribbed tank material that is very durable. The skirt is a polyblend that pairs nicely with the tank. I LOVE the Clippie! This is a very versatile piece… you can wear it on the tank, in the hair or on a handbag…virtually anywhere you can clip a clippie!
The outfit came beautifully packaged. It was like receiving a gift! I love the pink box and the silver tissue paper!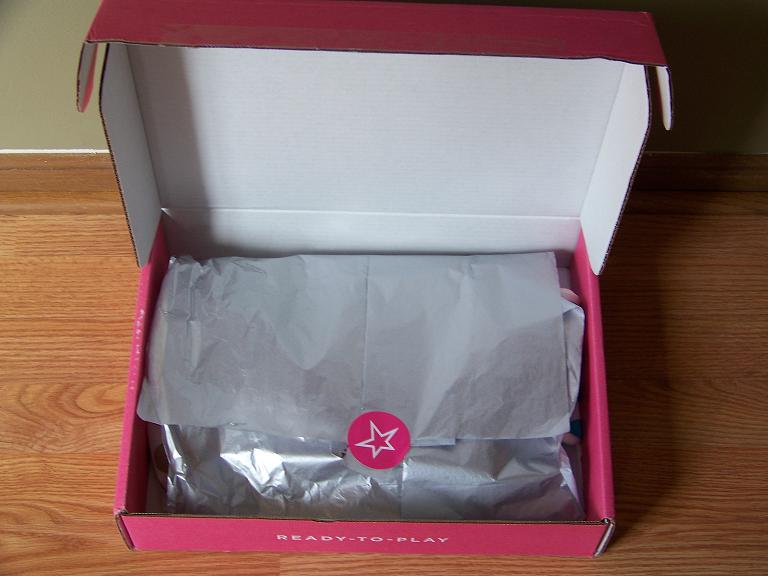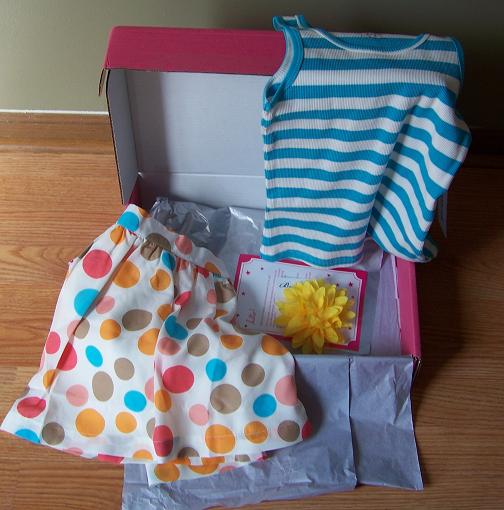 Please visit FabKids.com to join or to find more out about the company.
Fashionable Media Review Policy: the manufacturer or representing PR agency for the sole purpose of product testing provided the featured product for this review to me, at no cost. Opinions expressed are my own and are not influenced by monetary compensation.