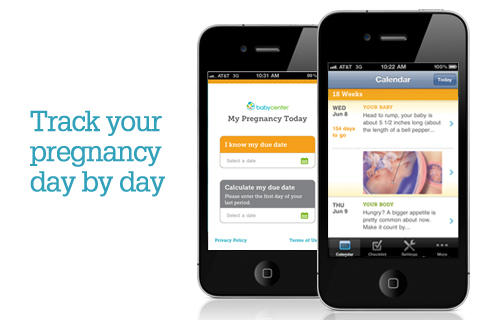 There is a pregnancy app that is revolutionizing the way women go through their pregnancies. Baby Center's app, My Pregnancy Today, has over 30,000 ratings in the app store, and the average rating is five stars.
The My Pregnancy Today app enables you to track your pregnancy day by day. Featuring colorful graphics and fetal development images, watching your baby grow has never been more exciting! I love how informative and up-to date the app is.
The checklists that the app features are really helpful to have on hand throughout your pregnancy, and the ability to track your pregnancy process and create a baby registry directly from your phone, is insanely awesome.
Pregnant mamas to-be that have reviewed the app specifically mentioned how great it was to be able to have all their pregnancy questions answered in a few seconds, not to mention the ability to connect with other pregnant moms throughout the duration of their pregnancy.
All of the great features are located in one handy app, so not only do you save data on your phone, but you save time skipping back and forth between all other apps you would normally use to do the job of this app.
To purchase the My Pregnancy Today app, you can find it in the iTunes store for free.