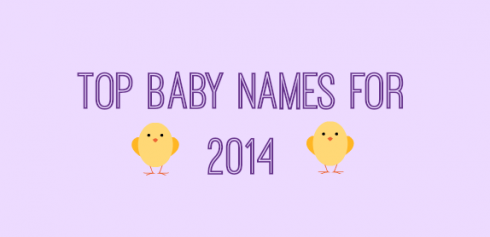 While 2014 isn't over just yet, the Social Security Administration already has a list of the top 100 baby names for both genders. According to the list, older, more classic names are making a comeback this year!
Top Baby Boy Names
1. Noah
2. Liam
3. Jacob
4. Mason
5. William
6. Ethan
7. Michael
8. Alexander
9. Jayden
10. Daniel
The year isn't over yet, but Noah is storming the chart as the top baby boy name in 2014. The majority of the top ten baby boy names, are strong classic names that are taken from history. Liam and Ethan are two of the newer names on the list, but are as equally solid as Michael and Daniel.
Top Baby Girl Names
1. Sophia
2. Emma
3. Olivia
4. Isabella
5. Ava
6. Mia
7. Emily
8. Abigail
9. Madison
10. Elizabeth
11. Charlotte
It's a bit of a shock that Kate isn't on this list, due to the general appeal of Kate Middleton. However, I love the originality of Ava and the classiness of Isabella. All of the baby girl names are so genteel and feminine, which suits little girls perfectly.
It looks like a great year for baby names! I love the classiness of and sophistication that the top ten names contain.