class="social4i" style="min-height:29px;">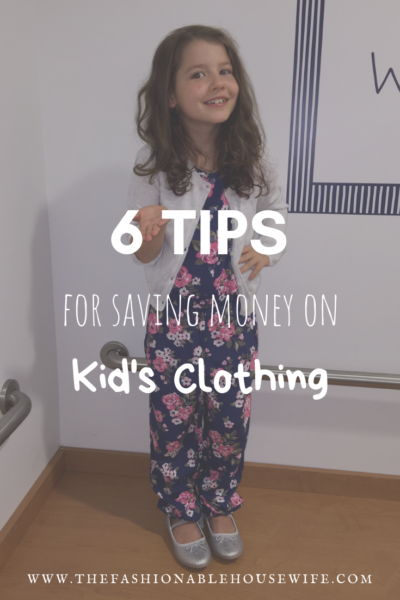 Whether you want your child to have a
unique look
or just to be comfortable, there are plenty of ways you can save money on your kids clothing. Sure, you can splurge on some cute outfits every now and then, but let's face it. Kids get dirty, they explore, they are not responsible enough to not break out the paint in their holiday outfit. So instead of spending $40 on something that will get worn for 20 minutes, why not use these tips to save money on kids clothing?
Buy in bulk.
There are plenty of things you child will always need every year, such as t-shirts and/or tank tops. Instead of just buying these items when you need them, why not buy them in bulk? For instance, stocking up on
Gildan hoodies & t shirts
will allow you to save money on the items your children wear most often. Plus, since these hoodies and shirts come in just plain colors, you can allow them to create their own style by adding their own designs to them too with fabric markers. Finally, be sure to purchase these in a variety of sizes so you can accommodate your child's growth spurts at any moment.
Stock up during the off-season.
Every store has an in-season and an off-season for different apparel items. Get to know your favorite store and their schedule, and then start to shop during the off-seasons. For instance, stock up on winter clothes and coats around spring time, and purchase shorts and tank tops in the fall. This way, you can be certain you have the items your child will need, and you can get them while they're on a super sale or clearance to save money.
Use reward points.
Do you have a credit card or store card that allows you to accumulate
rewards points
? If so, you should put these points towards your child's clothing. This way, you are ensuring your child has all the clothes they need, and you're not actually spending any money on them. After all, you're just getting these points for spending money on things you purchase regularly, such as gas or groceries. And if you spend these points while buying in bulk or
shopping online
during the off-season, you'll definitely be getting a great deal!
Explore garage sales.
Whether in-person or virtual, garage sales are a great way to get the clothes your child needs without spending a fortune. Take some time to explore garage sales in your neighborhood or look at virtual garage sales in your area and snag the items you need for your child. Not only will you be getting gently used clothing for a very good price, but you'll also be helping out your neighbors who are just looking to make a few extra bucks.
Save your stuff.
If you are planning to have more than one child, then be sure to save the clothing you have. This way, if you end up having another child, you will have a nice chunk of clothing already set aside for them to have as they get older. This will eliminate the need for you to have to run out and purchase new items for the second child, and it will ensure the clothes you do have get put to good use. And if you can keep some items in good condition, you could end up re-using the same clothing for all the children you decide to have.
Do a clothing swap.
Have you ever done a cookie exchange with friends or family during the holidays? Why not do a clothing swap with others who have kids? This way, you can all bring in the clothes you no longer need and just swap them out with other friends or family members whose children could use those items. This way, you'll walk away with a brand new set of clothing for your child while getting rid of items that are just taking up storage somewhere in your home. Plus, the best part is that you will not have to spend any money on these items and you'll get to spend some quality time with those you love. Kids will be expensive, but that doesn't mean you need to spend a fortune on everything they will need throughout their lifetime. Instead of spending money on brand new outfits every time they outgrow an old one, use these tips to stock up and save on the things your child will need as they grow.