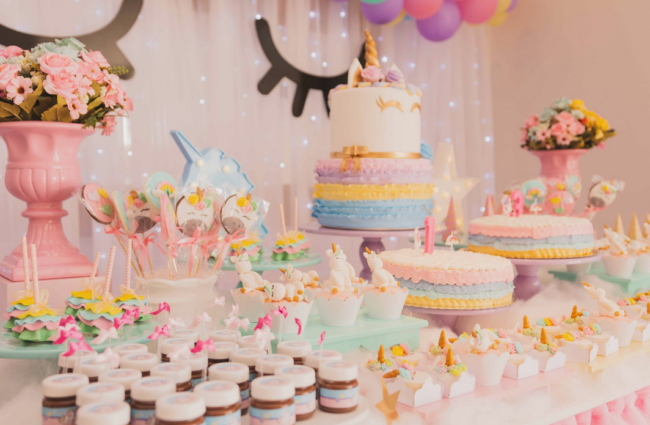 Nothing is quite like having a birthday party when you're a kid. All the excitement and happy memories didn't just happen because it was your birthday or because you were getting presents. It's also because you had a parent who did all they could to give you the best time possible. You can show that same kind of love to your own child. These are four ways to make your child's birthday party memorable.

Find the Right Venue
The right venue is important for making your child's party memorable. This can be one of their favorite places to go or somewhere exciting they haven't been to before, such as an entertainment center. Whatever place you choose should be based on what your child wants and how well it will meet the needs of your guests. It could turn out that your child most desires to have a party at home or in a nearby location, such as the park.

Great Catering
Everyone at a party can have a good time if there's delicious food. Get catering that everyone can agree on. Pizza delivery is always a good option. Make sure that no one is left out based on dietary restrictions. When you send out invitations, ask for RSVPs to include any sort of restrictions. This party should be a good time for everyone.

Have a Theme
Using a theme can help you figure out the logistics of the party and make it memorable. If your child has a great interest in a certain topic or media property, get a cake and decorations based on it. Find ways to incorporate the theme into things like games and party favors. Don't try to force your child to pick a theme if they can't decide right away or if they're just not interested in having one.

Entertainment
Hiring entertainment, such as a clown or a magician can make for a great party. You want to find someone who is appropriate, based on the age of your child and their guests. You shouldn't have to spend too much money either. If you know someone who knows a few card tricks or might be up to read a story, ask them nicely and promise them you'll return the favor somehow.

Hosting your child's birthday party can be very stressful. If you find yourself getting caught up in trying to make everything perfect, you need to take a deep breath. Remember that you don't have to put any sort of undue pressure on yourself. Just think about what will be the most important parts of the event and do everything you can to show your child you love them.