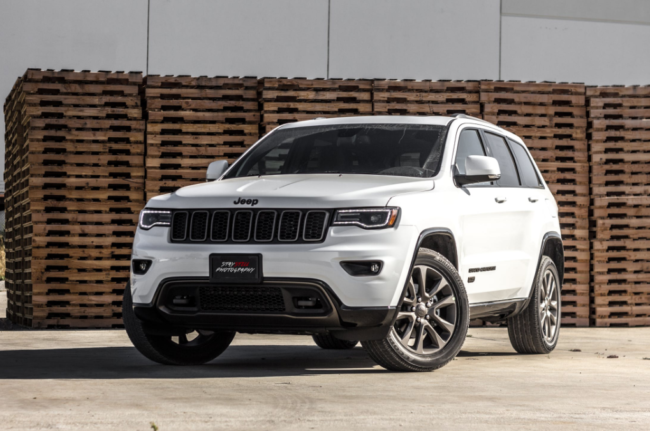 Family memories are made in the family car. A good family car is going to have enough room for the entire family, have enough space for everyone's hobbies, and be reliable. The family car needs to be a safe car. Here are three stylish and safe family car options that might meet your needs.
2019 Audi Q7
This is a luxury midsize SUV. It is chock-full of user-friendly features and has an engaging high-end interior. This car has sufficient space for a large family since it has comfortable seating for up to seven people. While it is not the most gas efficient vehicle, only getting 19 miles per gallon in the city and 25 on the highway, when coupled with its other features, its slightly lower miles per gallon rating is negligible.
Although this is a family car, it does have some get up and go. The 2019 Audi Q7 offers between 248 and 329 hp, depending on the model that you purchase. This is a fun yet safe family vehicle. When looking at the cars for sale for your family, this one deserves a second look.
2019 Acura RDX
The 2019 model of this vehicle represents a redesign from previous years. This is a luxury compact SUV. It is designed to have enough space for the entire family, be fun to drive, and be compatible with the latest in technology.
It offers seating for five people, 22 miles per gallon in the city and 28 miles per gallon on the highway, and an impressive 272 hp. This family vehicle comes with three different trims that you can select from. Safety features include passenger airbag, rear head airbag, driver airbag, front side airbag, brake assist, lane departure warning, traction control, child safety locks, and more.
2019 Ford Edge
The 2019 Ford Edge is a midsize SUV. It offers a lot of space and a smooth ride. With seating for five, 22 mpg in the city/29 mpg on the highway, and 250 – 335 hp, this is a fun family vehicle. It comes with a number of safety features and a fun infotainment system. This is a great vehicle for families who do not need third row seating. This vehicle has more cargo space than most two row crossovers. If your family has hobbies that require a lot of equipment, there is space to store it.
2019 Jeep Grand Cherokee
In general, the Jeep Grand Cherokee is a mid-size SUV with five seats, but plenty of storage room. The 2019 model features blind spot warning, lane departure warning, and parking assist. It also boasts a nine-speaker multimedia system to keep everyone happy. Although the gas mileage isn't as preferable as some of the other cars on the list (13 mpg in the city and 21 mpg on the freeway), it has a fairly impressive 295-horesepower V6 engine. You can find pre owned jeeps at a dealership near you, if you're looking for more information on these makes and models.
There are a lot of benefits that come from having a car that works well with your family. It just makes life easier and gives you the tools needed so you are not thinking so much about your car and are able to focus more on having an enjoyable time with your family.