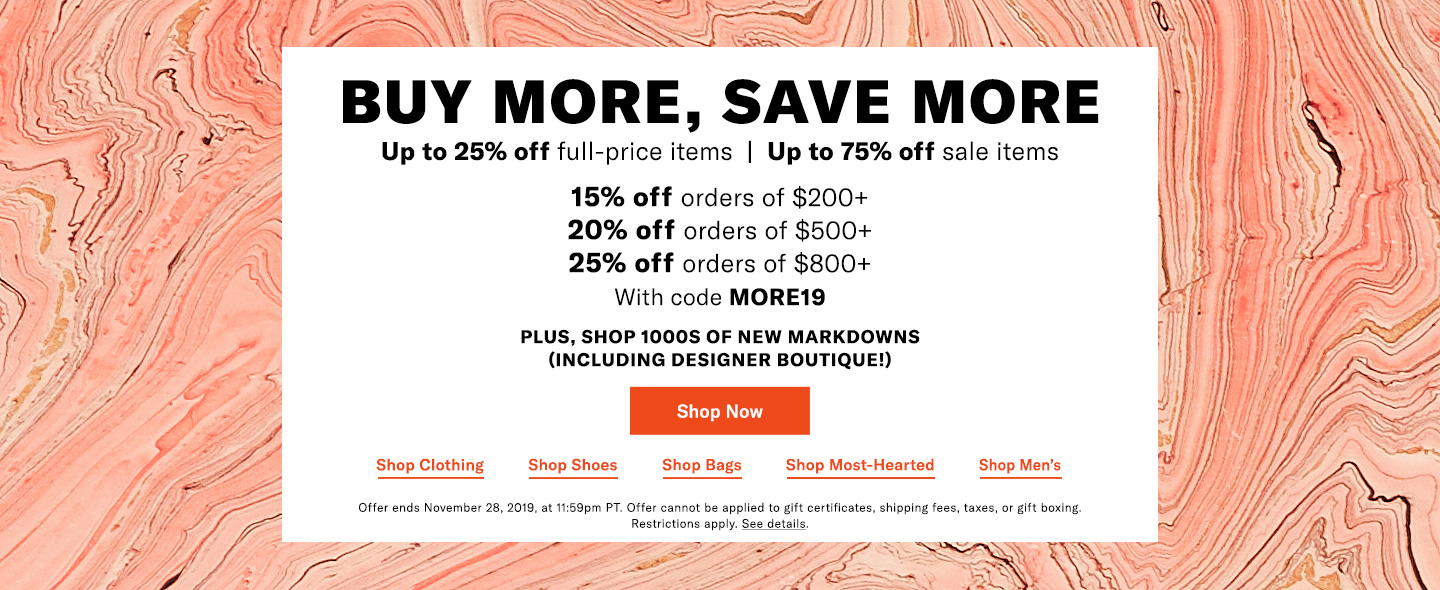 Shopbop Sale!
Buy More, Save More!
Coupon Code: MORE19

15% off orders of $200+
20% off orders of $500+
25% off orders of $800+
Offer expires on December 2, 2019, at 11:59pm PT
Yes, folks, this is it! The biggest Shopbop sale of the season is happening NOW! The more you buy the more you save so this is THE time to grab all the amazing, classy toys that Shopbop has! Gorgeous wooden toys, stuffed pillows, puzzles, and more.
Here are just a few of my favorites…

I'm definitely grabbing more than a few of these for my kids and maybe one or two of the gorgeous winter coats I've been eyeballing for a few months. It's time to indulge!
Let me know what your favorites are and be sure to check out the sale section because you can over 75% off retail prices during this sale!